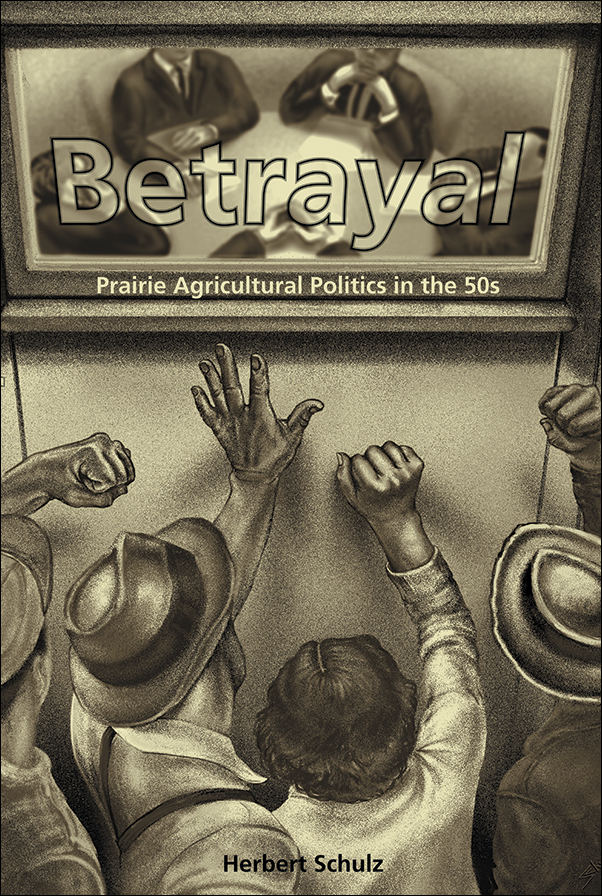 Betrayal: Agricultural Politics in the Fifties
---
Herbert Schulz
$29.95 CAD / $34.95 USD (S)
235 pages, 21 illustrations
6 x 9 inches
978-1-55238-098-7 (Paperback)
978-1-55238-292-9 (Institutional PDF)
September 2004
About the Book
An intimate and sometimes controversial insider's account of hardscrabble, often heartless, prairie farm politics and the decline of the family farm.
Betrayal is an insider's account of the hardscrabble and often heartless prairie farm politics of the 1950s. The son of a CCF member, Herbert Schulz was an early organizer for the Manitoba Federation of Agriculture and later an executive in the Grandview Pool Elevator Association. This compelling memoir weaves together humorous and poignant anecdotes with stories of bitter betrayal.
Speaking from his intimate, and frequently controversial, involvement in farm politics during a critical decade for prairie agriculture, Schulz argues that the demise of the family farm has not been an inevitable side-effect of technology. Rather, many farm families watched their dreams crumble as expected support from trusted politicians failed to materialize. During these years, numerous family farms faded into history, their memory serving as a quaint reminder of what was once a proud tradition.
Herbert Schulz is a son of Romanian immigrants. He grew up on the family farm in the Grandview area of west-central Manitoba and ran his own farm from the late 1940s to the early 1960s.
Betrayal was published as a part of Legacies Shared
Table of Contents

Introduction

1. To the Land of Milk and Honey
2. Learning Politics
3. Farming in the Fifties
4. The Making of the Manitoba Farmer's Union
5. The Campaign for Cash Advances
6. We Win One
7. Uncivil War
8. Parity Prices
9. Victory—and Defeat
10. Cyclops Triumphant
11. The Ides of March
12. Denouement

Notes
Index
Awards
SHORTLISTED, MWPA Alexander Kennedy Isbister Award for Non-Fiction | 2004