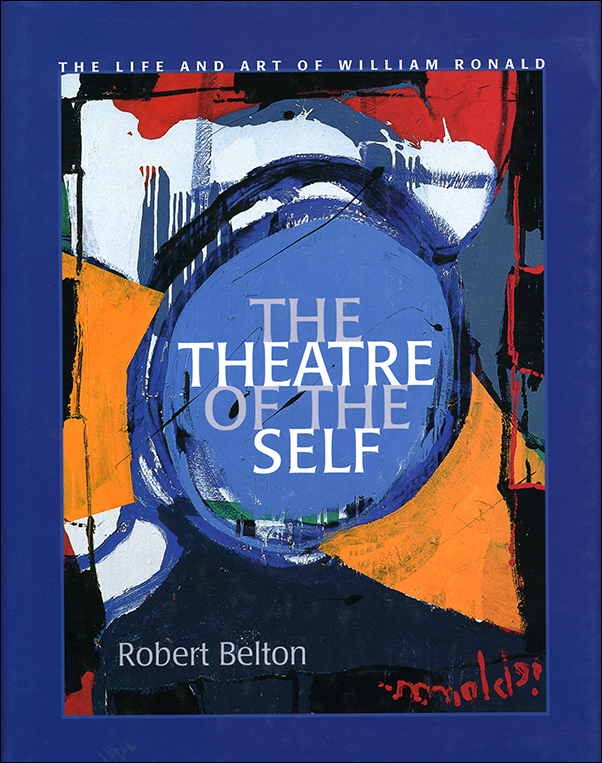 The Theatre of the Self: The Life and Art of William Ronald
---
Robert J. Belton
$34.95 CAD / $39.95 USD
200 pages, 73 illustrations
7.5 x 9.5 inches
978-1-89517-660-5 (Hardback)
April 1999
About the Book
The first book to present a thorough description of the life and work of William Ronald, one of Canada's great artistic personalities and celebrated in Galleries and museums across North America.
As a member of the influential artists' group, Painters Eleven, William Ronald helped change the course of abstract art in Canada. Moreover, his reputation for outspokenness and intransigence—later manifested in spectacular fashion on CBC TV's The Umbrella and CBC Radio's As It Happens—served as one example of "artistic personality" for a younger generation of artists.
His success was not limited to the Canadian arena, however, for his work was shown in the prestigious Kootz Gallery in New York for almost a decade, finding its way into the collections of the more important museums and galleries across North America. In spite of his celebrity, if not notoriety, this book is the first attempt to present a thorough description of Roland's life and work.
About the Author
Robert Belton has taught the history of art and art theory at McMaster University, the University of Western Ontario, and Queen's University. He is Associate Professor of Art History at Okanagan University College in Kelowna, B.C. Dr. Belton has published two other books with the University of Calgary Press: The Beribboned Bomb: The Image of Woman in Male Surrealist Art and Sights of Resistance: Approaches to Canadian Visual Culture.
Praise for The Theatre of the Self
Robert Belton's sympathetic, absorbing biography deals intelligently with both the troubled, abrasive personality and the impressive painting of William Ronald. The Theatre of the Self substantially enlarges our knowledge of Canadian art history and the artists who lived it.
—Robert Fulford, author, journalist, and broadcaster
Bob Belton's biography lets a reader sojourn through the richly furnished, emotionally hot-wired, jazzy mind of a great modern artist.
—John Reeves, photographer
Table of Contents

Acknowledgements
Preface by Joan Murry: "Pioneer, O Pioneer: William Ronald"
Chronology
Introduction
Plates

Chapter One: Childhood and Adolescence
Chapter Two: The Ontario College of Art
Chapter Three: The Advent of Painters Eleven
Chapter Four: The First Years in New York
Chapter Five: The Kootz Gallery Years
Chapter Six: One of the Most Hated Men in Broadcasting
Chapter Seven: From Retrospective to Prime Ministers
Chapter Eight: The Later Years

Epilogue
Notes
Illustrations
Appendices
Bibliography
Index