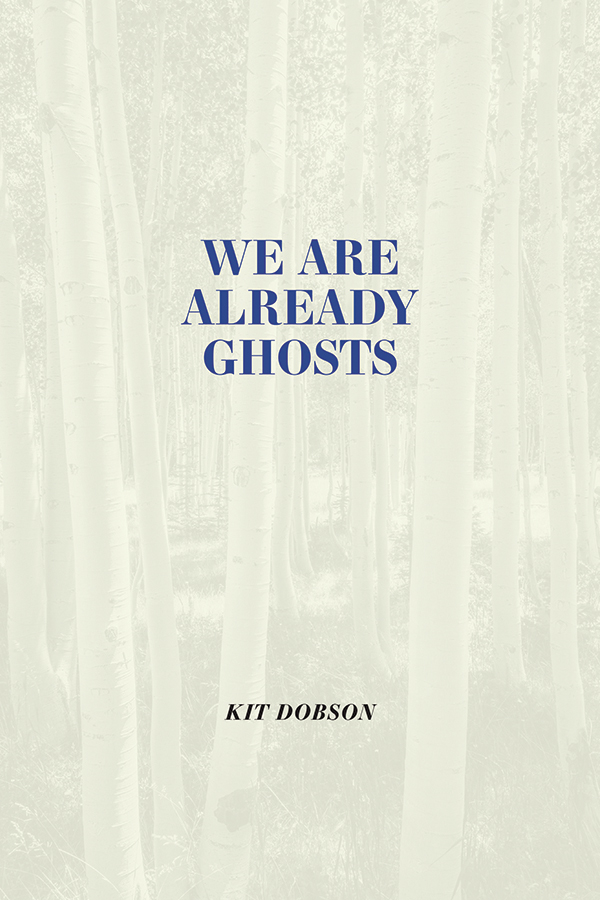 We Are Already Ghosts
---
Kit Dobson
$54.99 HC / $34.99 PB (T)
192 pages
6 x 9 inches
978-1-77385-526-4 (Hardback)
978-1-77385-527-1 (Paperback)
978-1-77385-528-8 (Institutional PDF)
978-1-77385-529-5 (ePub)
May 2024
About the Book
Playful, witty, and sharp, We are Already Ghosts is a summer book, a family story, a meditation of the persistence of place, and a chronicle of a time only just passed into memory.
The Briscoe-MacDougall family retire to their lakeside cabin each summer. This annual vacation is at time to unwind and refresh, a time to relax away from the hustle and bustle of city life.
We are Already Ghosts joins the Briscoe-MacDougalls in the summer of 1996 and returns to them at five-year intervals. William, Clare, Helen, Michael, John, Doug, Mike, Jéanne, Françoise, Celeste, Daphne, Benjamin, and Mackenzie the dog live, grow up, and grow old as the world changes in small ways and in devastating ones. The shock of 9/11 and the war in Afghanistan tear across the globe; the Great Recession steals jobs, savings, and houses; and the politics of colonial Canada come evermore into focus. Marriages are made and marriages fall apart, babies are born, lives end, careers are made and broken, the grass grows and is cut, the trees bud and then they lose their leaves. The cabin remains and the family returns, year after year.
Impeccably written, crisp, and direct, We are Already Ghosts is a turn-of-the-millennium family epic that documents and challenges Canadian life. Author Kit Dobson writes in conversation with the literary tradition, creating a narratively complex, compelling, and smart novel that is a pleasure to read yet lingers in the mind long after the covers are closed.
Kit Dobson lives in Calgary, Treaty 7 territory, in southern Alberta. He is the author or editor of eight previous books, including Mailed: Deciphering Shopping in Canada and Field Notes on Listening, one of the CBC's top non-fiction books of 2022. We Are Already Ghosts is his first novel.