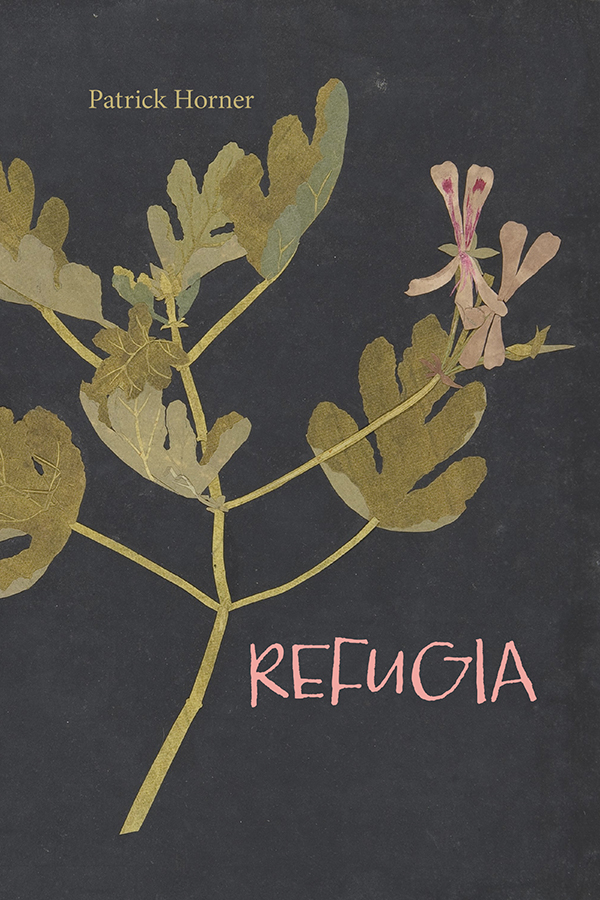 Refugia
---
Patrick Horner
24.99 PB / 11.99 ePub (T)
136 pages
6 x 9 inches
978-1-77385-372-7 (Paperback)
978-1-77385-373-4 (Institutional PDF)
978-1-77385-374-1 (ePub)
October 2022
About the Book
A hallucinatory journey through scientific exploration and discovery that challenges the ways we conceptualize the environment and ourselves.
Relic species extinct everywhere else on the planet thrive on a remote archipelago. Evolution requires isolation, and these islands offer the perfect environment for genetic variation to take place, fostering new and unique forms of flora and fauna. Evolutionary biologists Emily and Roland have come on an extended field expedition to this secluded world, eager to expose its unique biosphere.
As they work to gather a large dataset of dead specimens for study and description, Emily and Roland experience growing shifts in their perception, in their bodies, and even in the flow of linear time. The environment they have come to quantify acts upon them, the species they collect observe and comment upon them, and the controlled lens of science cannot save them. Succumbing to the dynamic power of isolation, they find themselves irrevocably changed.
A poetic novel told through field notes, letters, and scientific data, Refugia is a story of discovery and transformation that shows the hubris inherent in the idea that humans live both outside, and at the center of, the natural world. This is a book that reveals science in all its imperfect beauty, crossing the line between observer and observed, scientist and subject, between what is known and what is unknowable.
About the Author
Patrick Horner is a Canadian poet and engineer living in Copenhagen, Denmark, where he works to develop new water treatment technology. He co-wrote and co-produced Waste Dump, a serial radio play, and his poetry and fiction have been published in Wax, Dandelion, Broken Pencil, and more. Refugia is his first book of poetry.
Praise for Refugia
Horner's book will keep you guessing, and after a few reads you just might start to notice something. Have you solved the puzzle? Have you started receiving letters from unusual senders?
—AlbertaViews Magazine
Narrative grounds us, in life, and in poetry, and Refugia, Patrick Horner's debut, benefits from well-developed character and drama, strong roots typically associated with fiction.
—Literary Review of Canada
People don't often explore their natural environment without attempting to understand the voices contained within an inanimate objects. ALL nature holds spirit and voice. Patrick has learned to listen and to honour. Even in being extinguished life continues.
—Louise Halfe – Sky Dancer, author of Burning in This Midnight Dream
Patrick Horner weaves visceral, earthbound moments seamlessly with vast, inquisitive themes in this deeply serious and simultaneously playful collection. Refugia explores the tension between the human need to categorize and the impossibility of doing so, between the measurable and the immeasurable, between bear and mouse. That I felt so very satisfied after reading a book in which the pieces of the puzzle keep shifting is a testament to the skill, curiosity and heart that infuse this collection.
—Leslie Greentree, author of Not the Apocalypse I Was Hoping For
Patrick Horner's poetry collection follows two scientists as they undergo a transformation while isolated on a group of islands that survived global climate upheavals — a space harbouring relics of the past and offering intimations of the future. Environmental research is entangled with the fabulous, the human is harmonized with the non-human, and the reader is made aware of perceiving a natural world through the prism of language while also experiencing the limitations of such an approach. The poems fascinatingly enact before our eyes an "evolution as a consequence of isolation."
—David Martin, author of Tar Swan