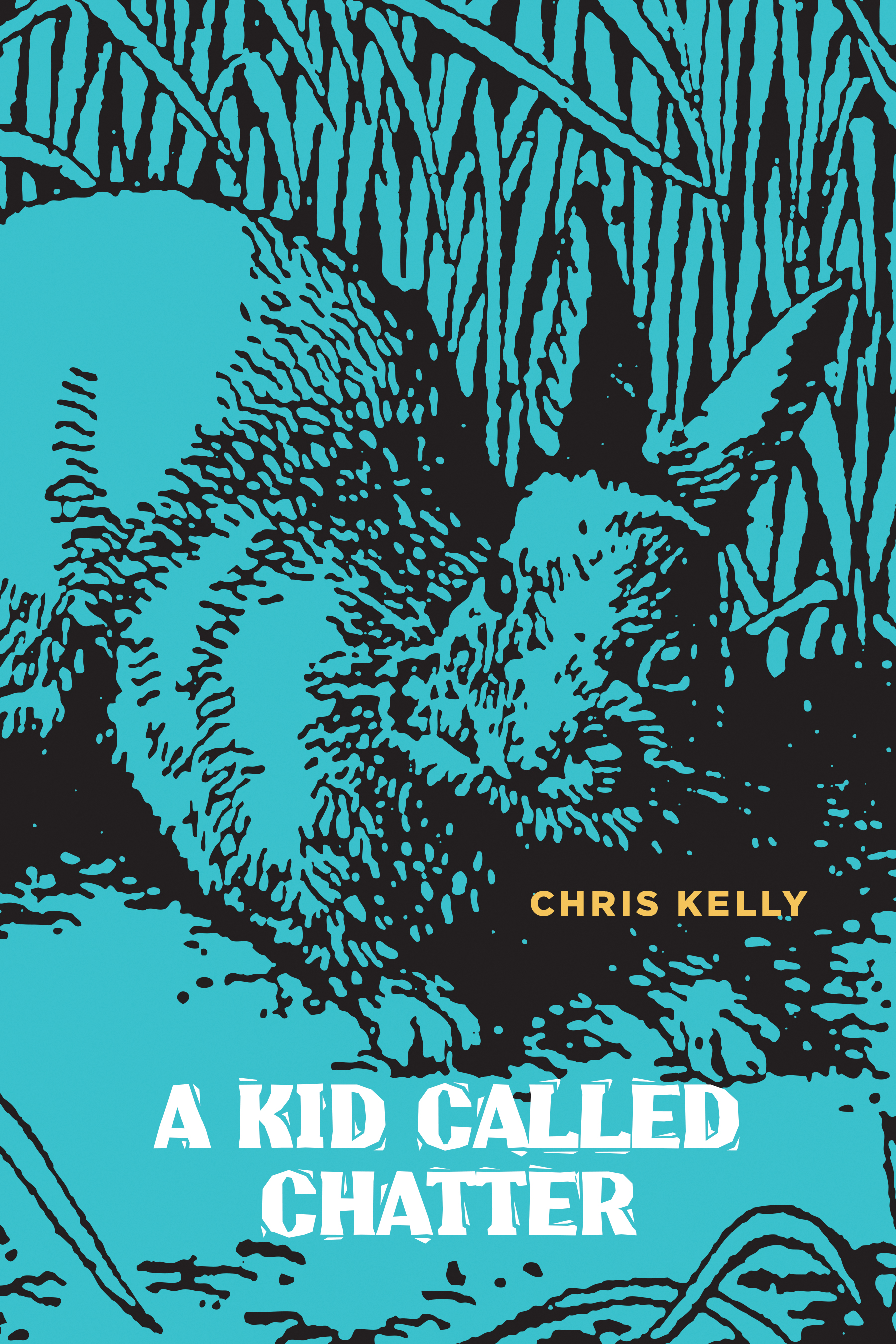 A Kid Called Chatter
---
Chris Kelly
$24.99 PB / $11.99 ePub (T)
326 pages
6 x 9 inches
978-1-77385-264-5 (Paperback)
978-1-77385-265-2 (Institutional PDF)
978-1-77385-266-9 (ePub)
April 2022
About the Book
Confidence men, juvenile gang leaders, slaughterhouse impresarios, upright citizens, moonshiners, and a mysterious plague of dying jackrabbits roil in the wake of a kid called Chatter.
The kid called Chatter has an affliction. Perhaps it is a gift. He attracts dying jackrabbits. Orphaned by parents whose names he never knew, he was worshiped and savaged in the institutions that raised him. Pushed out by his peers, trailed by the dying, the kid called Chatter fled.
In an isolated river valley on the western frontier, as the Great Depression drags on, the jackrabbits are undeterred and the kid called Chatter is trapped inside the choice to survive. Moonshiner Ruddy Lou offers him a future as a messianic faith healer, as long as he never asks questions and never exposes the con. Fierce Azalea, leader of children with no home, calls for him to be a hero in her failing orphan's war. Bound by loyalty and lies, stalked by a vicious shadow, the kid called Chatter must trace a path forward as death trails relentlessly behind.
A stunning work of Prairie magical realism, A Kid Called Chatter is a kaleidoscopic mingling of history, truth, folk tale, and fiction. A fable of belonging, it explores how humans use stories to confront what can't be explained, and the way communities come together to protect—or to destroy—the things that make them unique.
About the Author
Chris Kelly worked as a butcher, a bouncer, and bartender before resolving himself to the bloody business of fiction. He is the author of On Quiet Earth, and winner of the Kaleidoscope Award. Chris lives in Alberta, in the shadow of the Rocky Mountains, with his wife and a feisty rabbit.
Praise for A Kid Called Chatter
Robert Kroetsch meets Station Eleven meets Lord of the Flies. Complex and dynamic, with strong characters and a compelling voice.
—Eric Freeze, author of French Dive
Never quite what one expects, blending dystopian darkness with magic-realist plainspokenness and threaded through with innate mystery and metaphysical power, its steady burn intrigues and engages throughout.
—Gary Barwin, Giller- and Governor General shortlisted author of Yiddish for Pirates and Nothing the Same, Everything Haunted: the Ballad of Motl the Cowboy
Awards
Shortlisted, the ReLit Novel Award | 2023