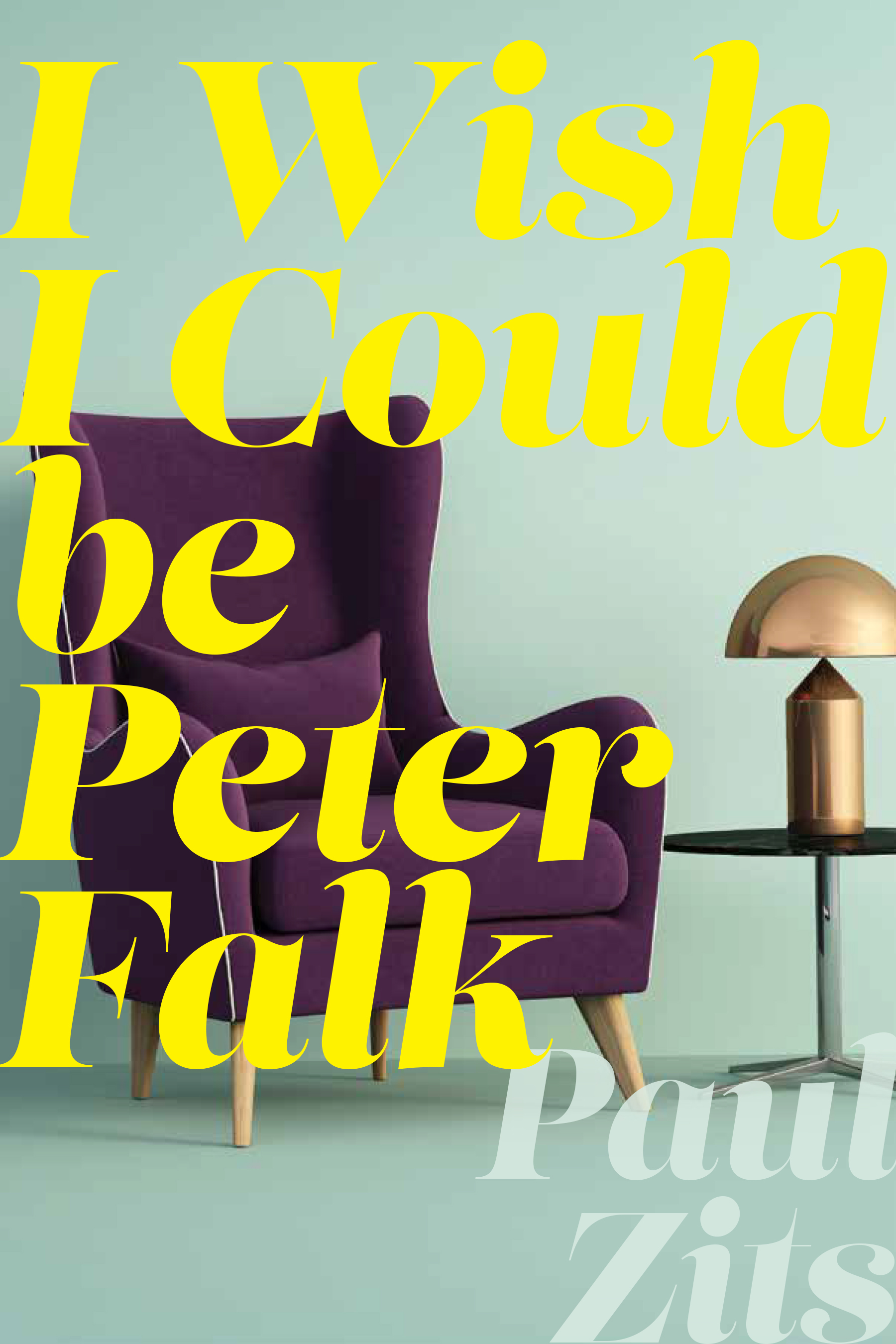 I Wish I Could Be Peter Falk
---
Paul Zits
$19.99 CAD / $19.99 USD (T)
98 pages
6 x 9 inches
978-1-77385-239-3 (Paperback)
978-1-77385-240-9 (Institutional PDF)
978-1-77385-241-6 (ePub)
February 2022
About the Book
An intimate poetic interrogation of restrictive masculinity from award-winning author Paul Zits
He has outlived his usefulness. He is stressed, over-produced, and in crisis. He is searching for a role in modern society. So he is turning to Benedict Cumberbatch, green nylon bombers, and Rambo: First Blood Part II. He is turning to GQ, graphic knits, and Idris Elba. He is practicing his faces, his trances, his channeling, and his shopping. He is looking for something to impress, for a statement, for the suit with a reservoir of potential. He is dressing to out-alpha them all, and he is falling short.
I Wish I Could be Peter Falk interrogates restrictive masculinity, pulling away at our held beliefs to expose their fragile but persistent constructions. These poems challenge the standards of the masculine convention, and the various media that help sculpt our expectations, tirelessly telling men how to feel, how to think, how to dress, what to drive, and how to identify.
These poems speak with candid intimacy, delivering a perceptive critique with sensitivity and humour. Unafraid of taboos, they display the power of tradition and conformity, the damage of ignoring mental health, and the ways masculinity can be twisted and weaponized. I Wish I Could Be Peter Falk is a nuanced exploration of modern masculinity and a warning of the dangers that persist when the commodification of gender goes unchecked.
About the Author
Paul Zits is a Calgary-based poet and teacher. He is the author of Exhibit, which won the Robert Kroetch Award for Poetry, Massacre Street, winner of the Stephan G. Stephansson Award for Poetry, and Leap-Seconds, winner of the Robert Kroetch Award for Innovative Poetry.
Praise for I Wish I Could Be Peter Falk
All the ways media makes the man, or at least the fractured man-child . . . brims with self-aware laughs.
—Bill Neumire, Vallum
Zits unravels the pratfalls of potentially manipulative, narcissistic aspirations and how they further ensnarl romantic entanglements in these mordant, aphoristic poems.
—John Barton, AlbertaViews
A fascinating exploration of masculinity and its many varieties, from the seemingly normal and uninteresting to those forms that are toxic and damaging. Playful, striking, and eminently readable.
—Jonathan A. Allan, Brandon University
Working in the genre of dénouement, Paul Zits writes a commentary of the modern age with subtlety and smoke and mirrors. In I Wish I Could Be Peter Falk we get a Columbo on Instagram and in sweatpants, with a cigar transformed into a metaphorical device.
—Frank G. Karioris, University of Pittsburgh