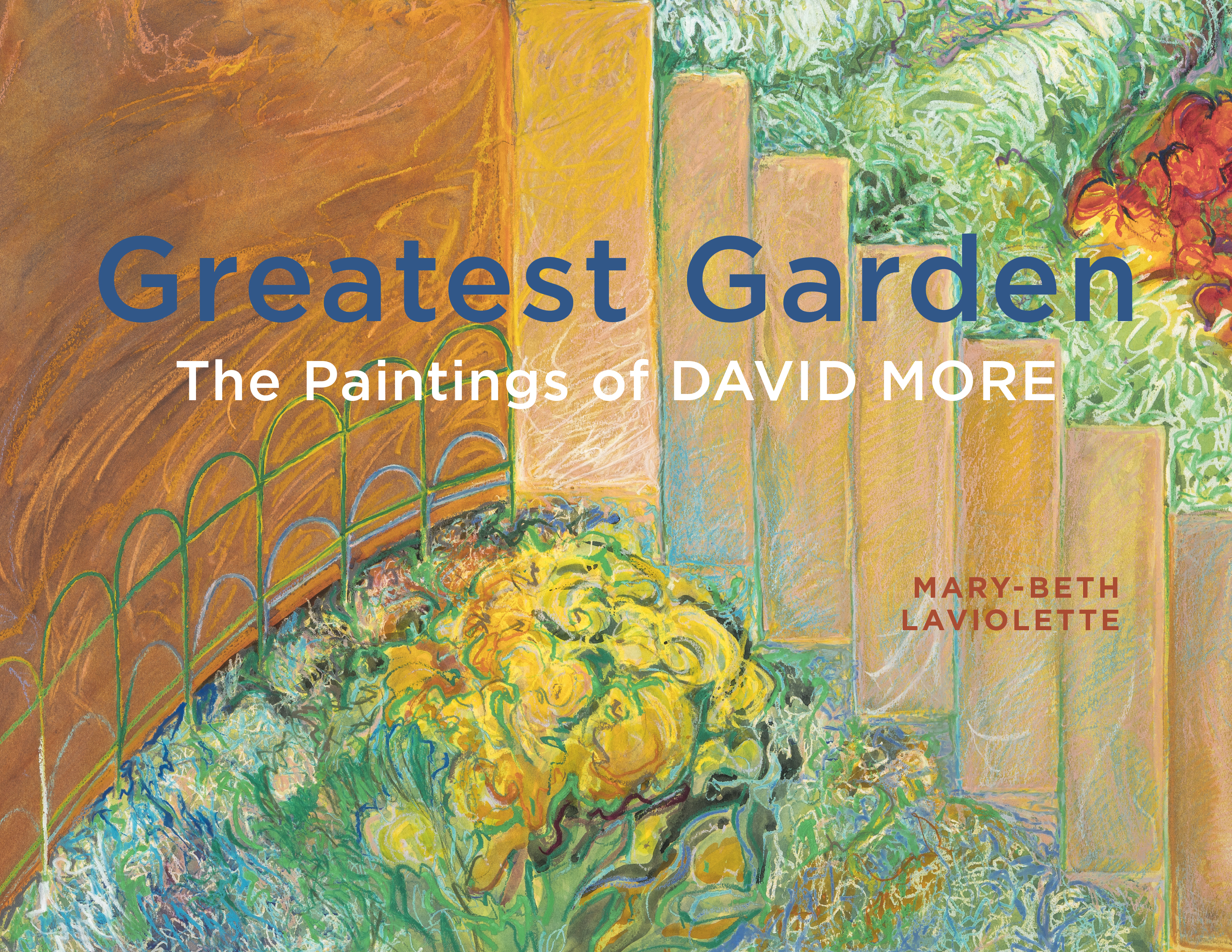 Greatest Garden: The Paintings of David More
---
Mary-Beth Laviolette
$39.99 CAD / $39.99 USD (T)
112 pages, 60 images
11 x 8.5 inches
978-1-77385-224-9 (Paperback)
978-1-77385-226-3 (Institutional PDF)
978-1-77385-227-0 (ePub)
October 15, 2021
About the Book
An exploration of the garden through a lifetime of artwork by noted western Canadian painter David More.
David More is one of western Canada's exceptional painters. Based in the rural hamlet of Benalto, near Red Deer Alberta, he is part of a generation of landscape artists who emerged in the 1970s to make beauty out of the ordinary and challenge the expected with bold acts of creation.
Throughout his career, More has returned to the garden as a deeply functional yet ritualistic space of human endeavour. The garden is a place of shelter and sanctuary, of colour and fragrance, of order and wilderness. The garden is a private space, carefully tended and planted, observed en plein air or through the living-room window. The garden is a public space, a park where people gather to let their natures blossom. The garden is the world, the nature that sustains and surround us, the environment we all live within, and all have a responsibility to cultivate and tend.
Greatest Garden is a celebration of David More's engagement with the garden as a multifaceted subject. Featuring over fifty original artworks, this book encompasses a career spent in conversation with gardens in their many and varied forms. With lively brushwork, a keen sense of colour, and an aptitude for expressive drawing and varied composition, More has found the garden in expected and unexpected places. In Greatest Garden you are welcomed to walk its sunlit paths.
About the Editor
Mary-Beth Laviolette is an independent curator and writer with a visual art practice spanning forty years. She is the author of An Alberta Art Chronicle and A Delicate Art: Artists, Wildflowers, and Native Plants of the West. She has curated exhibitions for the Art Gallery of Alberta, Calgary's Glenbow Museum, the Whyte Museum, and more. Mary-Beth is the recipient of many awards, including the Alberta Centennial Medal and Artist in the Spotlight.