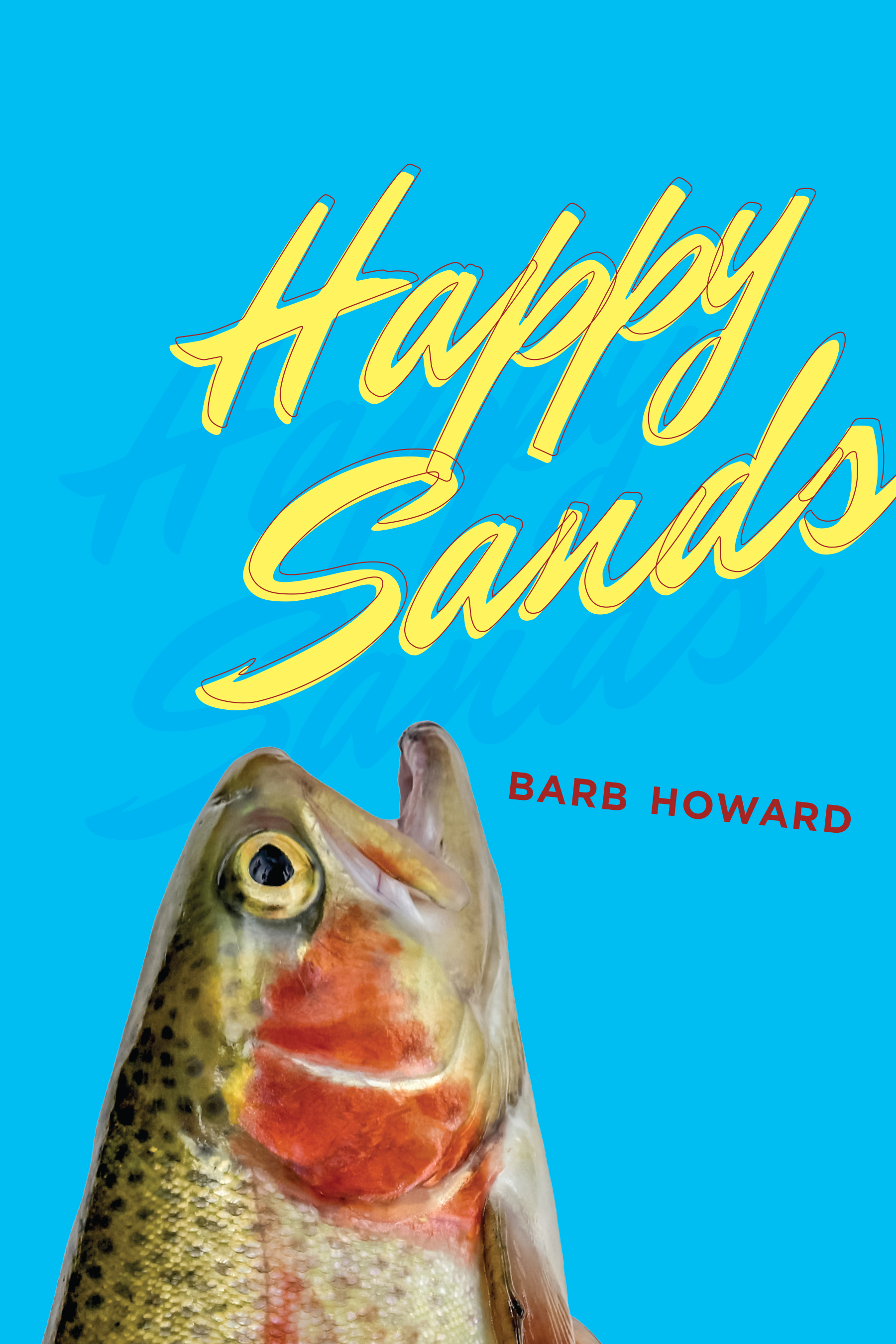 Happy Sands
---
Barb Howard
$24.99 CAD / $24.99 USD (T)
140 pages
6 x 9 inches
978-1-77385-216-4 (Paperback)
978-1-77385-217-1 (Institutional PDF)
978-1-77385-218-8 (ePub)
September 2021
About the Book
One woman's quest for a postcard-perfect family vacation goes off the rails, again, in this sharply funny, smartly observed novel unafraid to stare into the sunburned and grainy reality of life at the beach.
Ginny Johnson, her husband Martin, and their two kids, Alistair and Ruby, spend a week at Happy Sands Resort every summer. And it's always perfect. Mostly perfect. It could be perfect. Probably.
This year, Ginny's expectations are dashed again as Martin spends all his time sleeping, eight-year-old Ruby turns anything and everything into a competition, and teenage Alistair avoids the sun and his family. A series of elaborate beach pranks unfolds, and Ginny, alone and annoyed, starts drinking earlier in the day, lets her caustic wit run free, and picks up massage therapy work even though she's supposed to be on vacation. This intimate access to the other residents of Happy Sands, especially the uber fit Dwayne Champion, provides both a much-needed distraction from the slow death of Ginny's postcard holiday and a lens into the eccentric inner lives of the seasonal residents of the resort.
Full of humour, sharp observations, revealing massages, and surprisingly uncomfortable lawn chairs, Happy Sands is a highly entertaining and poignant story of summer vacation gone all-too-predictably wrong. From beach bonfires to the search for Moby Trout, the mythical monster fish of Cornflower Lake, this novel is for anyone who's spent a disappointing day at the beach.
About the Author
Barb Howard is the author of Notes for Monday, Whipstock, The Dewpoint Show, and the award-winning short story collection, Western Taxidermy. She has served as President of the Writer's Guild of Alberta, Writer-in-Residence at the Calgary Public Library, and editor of Freefall Magazine, and has taught Creative Writing at the University of Calgary, the Alexandra Writer's Centre, and the Banff Centre. Barb is the Calgary writing mentor for The Shoe Project, a literacy and performance workshop for immigrant women, and sits on its board of directors. She is also a member of the board of directors for the Calgary Arts Development and Calgary Arts Foundation. She lives in Calgary, Alberta.
Praise for Happy Sands
The problem with family vacations is often the family. Wit with edge and the "happy" is hard won.
—Fred Stenson, Author of The Trade
In the Media
65 Canadian Works of Fiction to Watch For in Fall 2021 at CBC Books
Awards
SHORTLISTED Alberta Book Publishing Awards - Trade Fiction Book of the Year | 2022