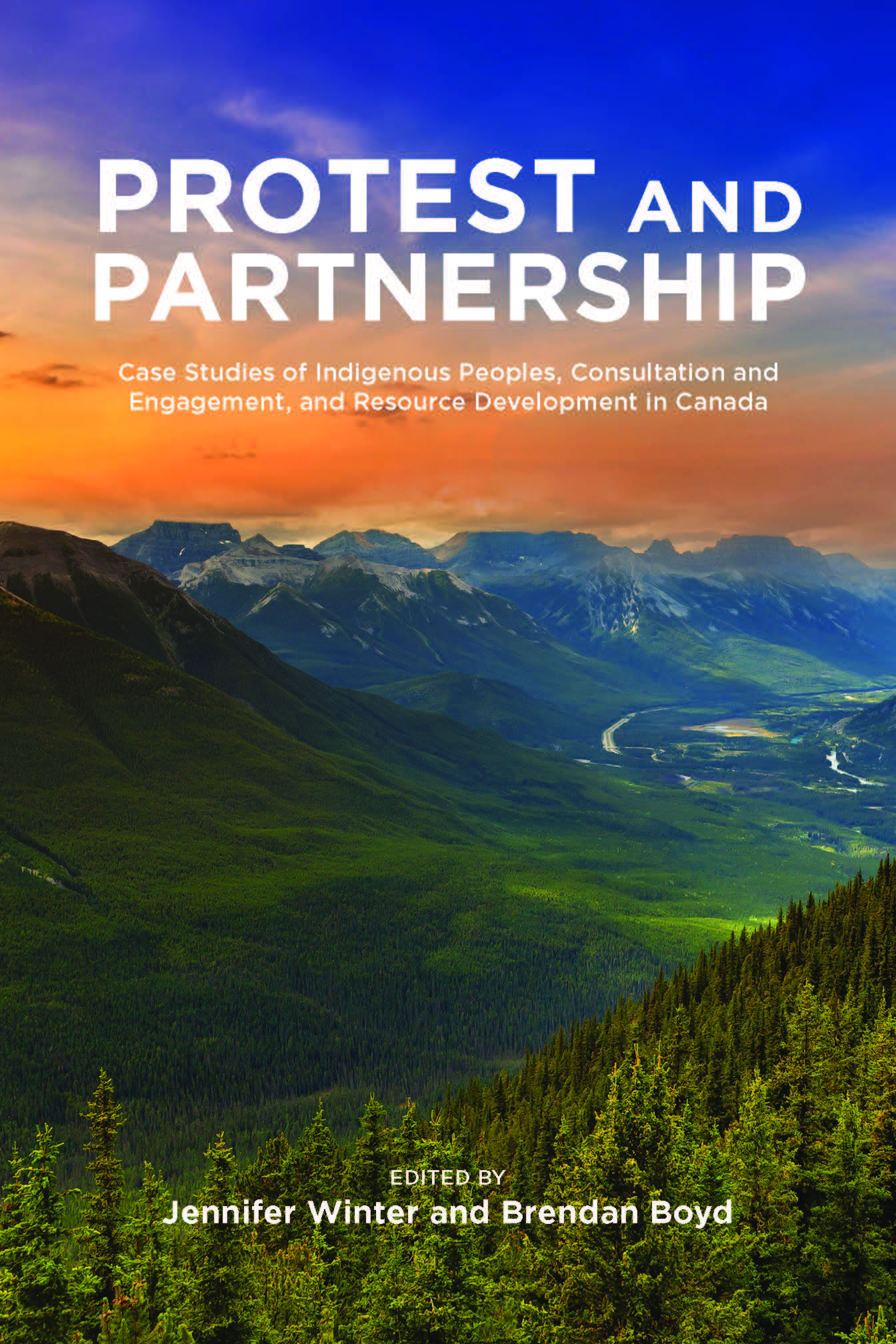 Protest and Partnership: Case Studies of Indigenous Peoples, Consultation and Engagement, and Resource Development in Canada
---
Edited by Jennifer Winter and Brendan Boyd
$68.99 HC / $38.99 PB (S)
258 figures, 11 illustrations
6 x 9 inches
978-1-77385-203-4 (Hardback)
978-1-77385-204-1 (Paperback)
978-1-77385-206-5 (Institutional PDF)
978-1-77385-207-2 (ePub)
April 2024
About the Book
Protest and Partnership explores in detail the processes and institutions used to engage Indigenous peoples in resource development.
The development of equitable relationships and outcomes among Indigenous communities, resource development companies, and governments in Canada is slow and uneven. Protest and Partnership brings together expert contributors to ask what works—and what doesn't—in these relationships. It explores what processes lead to greater involvement and control in decision-making by Indigenous Peoples and the establishment of mutually beneficial partnerships.
Protest and Partnership presents case studies on a range of resource development sectors including oil and gas, renewable energy, mining, and forestry, drawn from regions across Canada. It presents a fine-grained analysis of institutions and processes, demonstrating how Indigenous communities work within and outside frameworks and processes established by governments and industry. It recognizes the persistent failure of Canadian governments to honour treaty rights and provide meaningful consultation and demonstrates how Indigenous groups, communities, and governments have engaged in self-determined resource development despite these ongoing failures.
Offering broad lessons in the importance of co-management and co-governance, the autonomy of Indigenous Peoples, transparency and accountability, Indigenous economic security, and meaningful collaboration and engagement, Protest and Partnership is a thorough and careful exploration of the current state of consultation and engagement on resource development with Indigenous communities in Canada.
About the Editors
Jennifer Winter is an associate professor in the Department of Economics and the School of Public Policy at the University of Calgary and the departmental science advisor at Environment and Climate Change Canada. She has testified to the Senate of Canada and House of Commons as an expert on emissions pricing and is actively engaged in increasing public understanding of environmental policy issues.
Brendan Boyd is an assistant professor in the Department of Anthropology, Economics and Political Science at MacEwan University, where he teaches courses in environmental policy and politics. His research is focused on learning and cross-jurisdictional influences among Canadian provinces responding to climate change