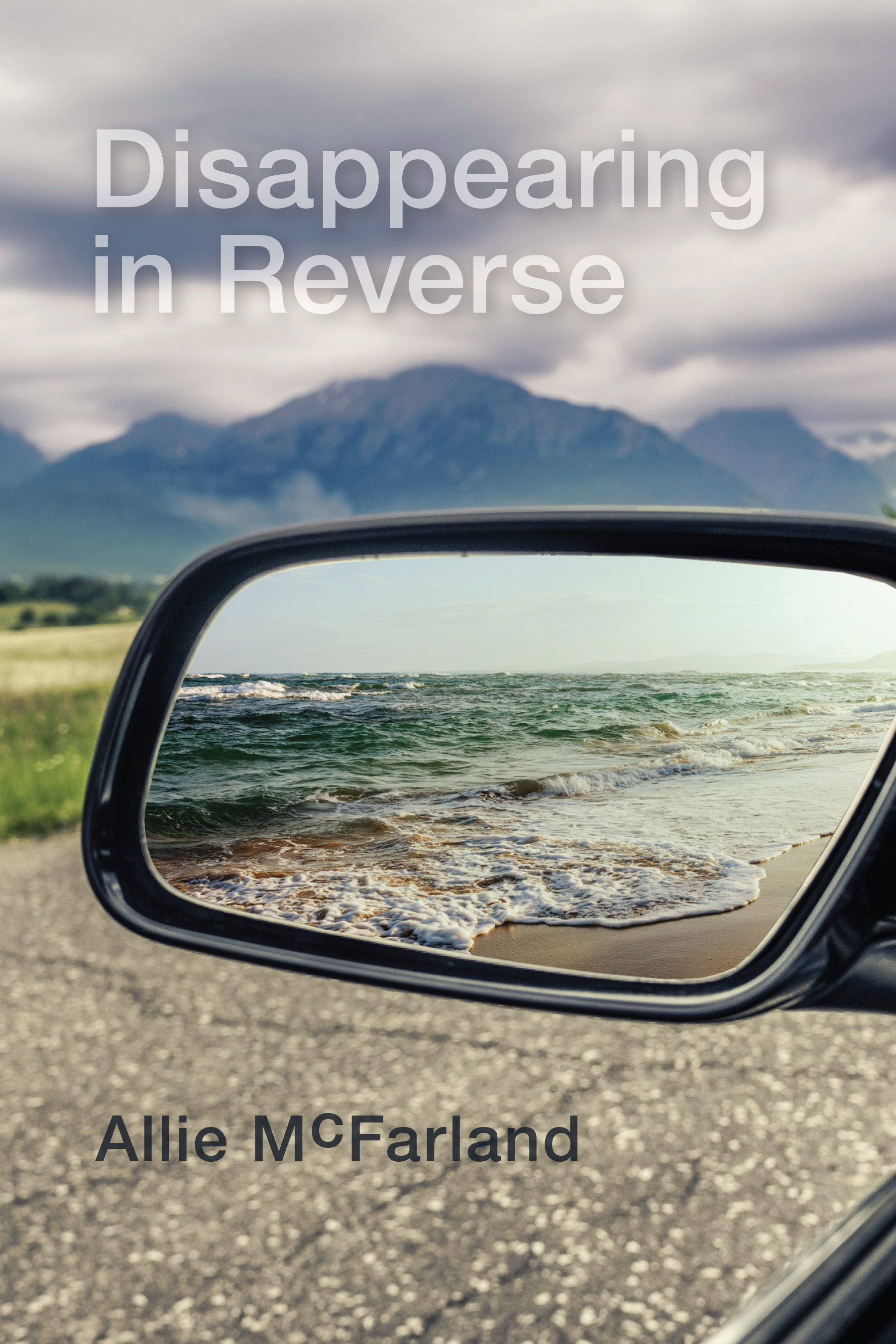 Disappearing in Reverse
---
Allie McFarland
$24.99 CAD / $24.99 USD (T)
238 pages
6 x 9 inches
978-1-77385-143-3 (Paperback)
978-1-77385-144-0 (Institutional PDF)
978-1-77385-145-7 (ePub)
978-1-77385-146-4 (Mobi)
September 2020
About the Book
A fierce and vulnerable journey through grief, mental health and self-discovery that fearlessly explores the intensity of young womanhood.
Devin died five years ago. She got an infection, lost her arm, and died. How can Devin be in a picture posted online today?
This picture of Devin, alive when she should not be alive, triggers of a journey of grief and discovery as the young woman convinced that she caused Devin's death sets out to discover whether Devin may actually be alive, and whether she can be forgiven. Along the way she steals identities, picking up and discarding the people she may or may not be as she struggles with her guilt, and to come to terms with her own bisexuality. As her sense of self unravels, she meets Calgary hippies, a car thief, and an ice cream loving corpse.
Disappearing in Reverse is a mystery, a road novel, and a coming of age story. Blending past and present, the self and the other, it crosses genres and defies categorization to be met and addressed on its own terms. Fearless and vulnerable, unabashed and wounded, this is a story of the liminal places where expectations falter and the unexpected thrives.
About the Author
Allie McFarland writes novel(la)s and lives on the unceded, unsurrendered territory of the Lekwungen peoples in Victoria, BC with her partner and chubby cat.
Praise for Disappearing in Reverse
Disappearing in Reverse is a triumph of the feminist picaresque. Allie McFarland writes with fearless honesty and relish . . . Highly Recommended.
—Tom Sandborn, Vancouver Sun
Allie McFarland has written a book that articulates the unease of new adulthood in a visceral way, mapping grief across Western Canada with a sharp eye to detail, creating an instant staple in Western-Canadian literature
—Erin Emily Ann Vance, author of Advice for Taxidermists and Amateur Beekeepers