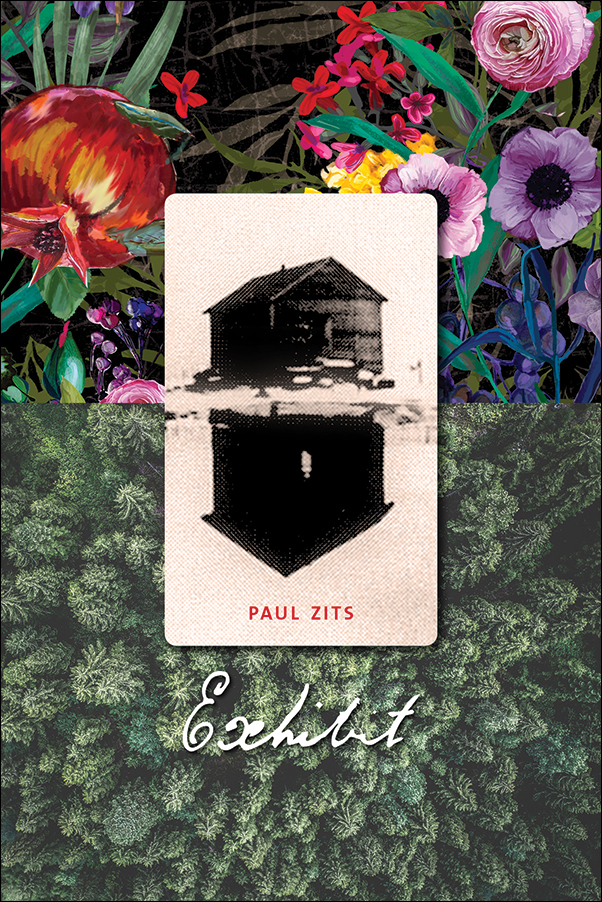 Exhibit
---
Paul Zits
$18.99 CAD / $18.99 USD (T)
120 pages
6 x 9 inches
978-1-77385-068-9 (Paperback)
978-1-77385-069-6 (eDist PDF)
978-1-77385-070-2 (ePub)
978-1-77385-071-9 (Mobi)
January 2019
About the Book
Shortlisted for the Robert Koretsch Award for Poetry, Exhibit is a masterful telling of a mysterious murder and following trial through visionary poetry.
Margaret is unlike other women: her hands bark, she speaks Hawaiian Punch, and she can often be seen prodding at stars with sticks. And sometimes she is the happiest woman in the world: a pillow with a pillowcase. Her brother, Alex, feels pleasant enough, except that his parts are made of wood, and that a bunch of his hair is electrified. And then there are the gun-shot wounds to his head and chest. With this final ailment, Margaret may have had a hand.
In the winter of 1926, Margaret McPhail went on trial for the murder of Alex, and throughout, maintained her innocence. Exhibit, more than a poetic retelling of her trial, chronicles the path to a verdict, misstep by misstep. Brother and sister become knotted aberrations, grotesqueries that are at times monstrous and at others stunning, at times sickly and at others impressive in their strength.
Folded into these poems, helping to give them their current, at times strange and potent vision, are cuts from a broad variety of sources, including primary source materials, interviews, fairy tales, the history of feminist film, and more. Unique and rewarding, Exhibit is a masterful work of collage poetry that rests in the spaces where reality is constructed and blurred.
About the Author
Paul Zits is a teacher and poet who lives in Calgary, Alberta. He is the author of Massacre Street, which won the 2014 Stephan G. Stephansson Award for Poetry, and Leap-seconds, which won the 2016 Robert Kroetsch Award for Innovative Poetry.
Praise for Exhibit:
Disorienting, yet beautiful . . . chock full of gorgeous, unsettling images that tumble by in fragmentary, blink-and-you'll-miss-it splendor.
—Bruce Cinnamon, AlbertaViews
Once upon the present, you are reading a collapsed shack of a murdered past and a yet to be suicided shack of the future; Paul Zits is that murderer and saboteur.
—Tyler Haden, author of OHMHOLE
Paul Zits' Exhibit does this: It fills. Both with poems and poetry. The poetry is the kind that comes when the bonds of ordinary sense are lifted from our brows and words fly together with the sole intention of making something new. Just open any page and you'll read lines that disorient you going in and yet re-orient you on the way out. Experience here, then, the living and the dead in separate houses, each looking for words to cross a distance between them that once, they knew, did not exist.
—Richard Harrison, winner of the Governor General's Literary Award for Poetry
Exhibit in the Media
Crime and Verse: Calgary Poet Dissects Obscure 1926 Murder Trial with New Collection, Calgary Herald
Awards
SELECTION, AUPresses Book, Jacket and Journal Show - Poetry & Literature | 2020
SHORTLISTED, Robert Kroetsch Award for Poetry | 2020