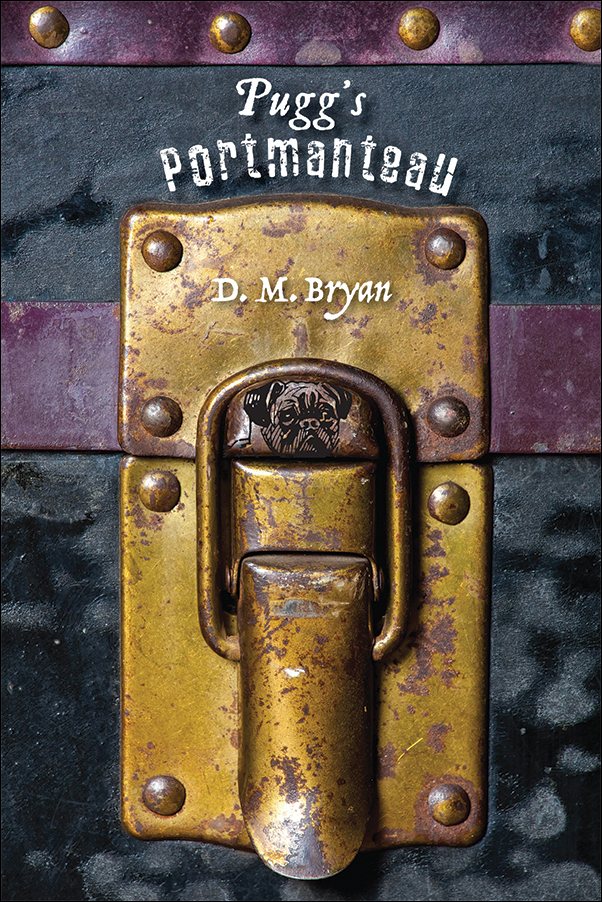 Pugg's Portmanteau
---
D. M. Bryan
$24.99 CAD / $24.99 USD (T)
392 pages, 6 illustrations
6 x 9 inches
978-1-77385-050-4 (Paperback)
978-1-77385-051-1 (Institutional PDF)
978-1-77385-052-8 (ePub)
978-1-77385-053-5 (mobi)
February 2019
About the Book
Join Pugg, dog to recently deceased prntmaker William Hogarth, on a quest through London's streets, high and low, and through the history of the novel itself.
When Pugg, dog to eighteenth-century printmaker William Hogarth, finds a leather portmanteau abandoned beneath his master's deathbed, the bereaved canine embarks on an inquiry to make sense of the disordered contents. Notes from a criminal investigation, letters between sisters, a pair of novels, and the personal reflection of one Sarah Scott lead Pugg on a journey through London's streets, high and low. In fashionable bookstores and printmakers workshops he uncovers an inky world ruled by paper and on the way he meets a cast of printer's devils, pirates, hacks, bluestockings, and intrepid laundresses.
Re-telling tales pulled from Hogarth's own prints, Pugg's Portmanteau ransacks eighteenth-century literary culture for its rumbustious pleasures, baroque complications, gothic horrors, and even the odd quiet contentment. Inspired by Defoe, Haywood, Richardson, Sterne, and Scott—authors who pioneered the English novel—the book explores the relationship between genre and gender, asking what the Enlightenment might have looked like if it had been just a little more enlightened.
About the Author
D. M. Bryan teaches writing and English at the University of Calgary and Mount Royal University. She is the author of Gerbil Mother.
Praise for Pugg's Portmanteau
Worthwhile and intriguing!
– Ted Bishop, professor of English and Film Studies, University of Alberta
I fell in love with Pugg the dog immediately: his wisdom, his Pugg-snarkiness, and his obvious love for his subject. This is an unforgettable book told from the perspective of an unforgettable dog, and Pugg tugs at my heart in a way that few fictional characters have. Dawn Bryan is an expert writer with a limitless imagination. A beautiful book.
– Suzette Mayr, Associate Professor, Department of English, University of Calgary