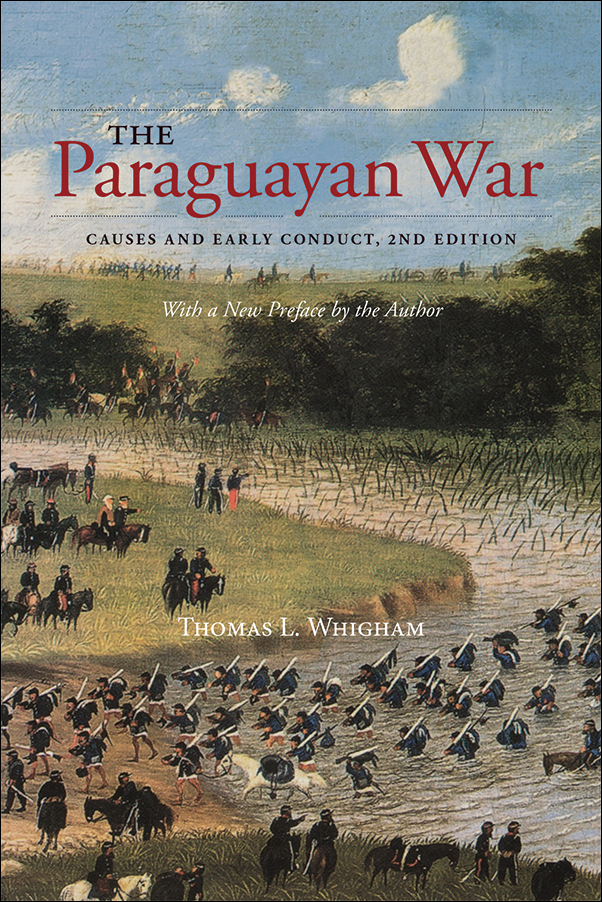 The Paraguayan War: Causes and Early Conduct, 2nd Edition
---
Thomas L. Whigham
$39.99 CAD / $39.99 USD
574 pages, 27 illustrations
6 x 9 inches
978-1-55238-996-6 (Paperback)
978-1-55238-995-9 (Institutional PDF)
March 2018
About the Book
Reissued with a new introduction by the author, The Paraguayan War is an engrossing and comprehensive account of the origins and early campaigns of the deadliest and most extensive interstate war ever fought in Latin America. One of the first significant investigations of the Paraguayan War available in English, it investigates the complexities of South American nationalism, military development, and political intrigue.
A 2003 CHOICE Academic Title of the Year, The Paraguayan War sets the stage for The Road to Armageddon, Thomas L. Whigham's exploration of the effects of this devastating conflict on individuals, Paraguayan society, and the continent as a whole. Together, these books fill an important gap in our understanding of Latin American history.
Thomas L. Whigham has authored or edited twenty-two books on the history and culture of Latin America, including The Road to Armageddon: Paraguay Versus the Triple Alliance, 1866-70. He is Professor of History at the University of Georgia and a member of Paraguay's National Academy of History.
Table of Contents

List of Illustrations
List of Maps
Acknowledgements
Introduction

Part I: Dawn of Nationhood

Environment and Society
The Rise of Politics
War and Nation Building

Part II: Uneasy Neighbours

Paraguay Faces the Empire
The Misones and Chaco Disputes
The Uruguayan Imbroglio

Part III: The War Begins

Military Preparedness
The Mato Grosso Campaign
Neutrality Tested

Part IV: The Paraguayan Offensive

Corrientes Under the Gun
The Battle of the Riachuelo
The March into the Rio Grande

Part V: The Tide Turns

Missteps in the South
The Siege of Uruguainia
Retreat to Paso de la Patria

Conclusion: The End of the Beginning

Notes
Index