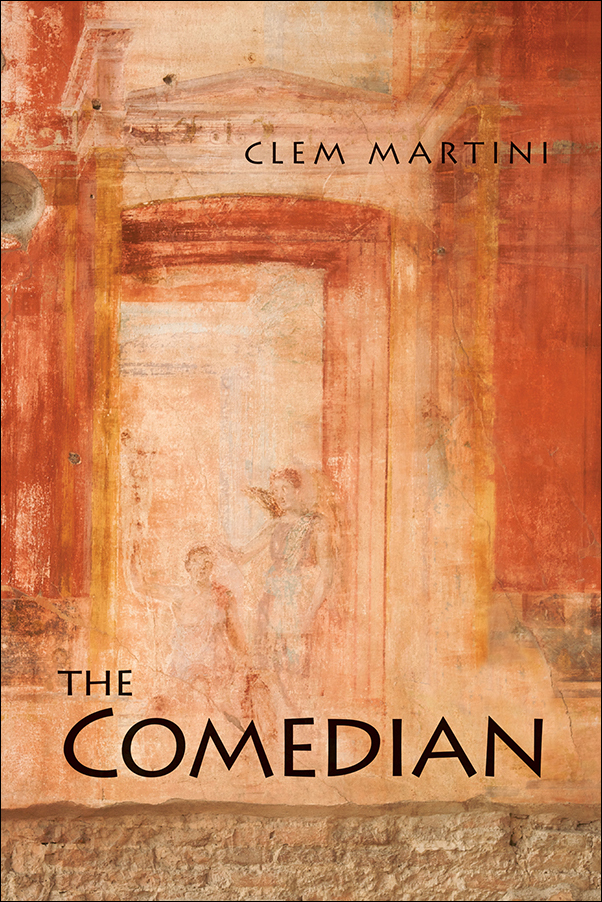 The Comedian
---
Clem Martini
$24.99 CAD / $24.99 USD (T)
374 pages
6 x 9 inches
978-1-55238-977-5 (Paperback)
978-1-55238-978-2 (Institutional PDF)
978-1-55238-979-9 (ePub)
978-1-55238-980-5 (mobi)
February 2018
About the Book
Titus Maccius Plautus tangles with bad reviews, actor's egos, finances, and more in the quest to stage a comeback play in this rollicking novel of theatre in the Ancient World.
In the Roman Republic, comedy is a serious business. Nobody knows this better than Titus Maccius Plautus, the principal comic playwright of his time. Licking his wounds after a series of artistic flops and financial disasters, Plautus returns from his refuge in the country to Rome, desperate to produce a new play. 
With limited financial backing provided by tough and striking bar owner Casina, Plautus recruits a company of actors from the amateurs and cast-offs he can afford. Led by a disreputable drunk who just happens to have a pedigree with one of the most respected traveling Greek acting guilds, the motley company unites an eccentric cast of characters on and off the stage. From Orestes, Plautus' dour, thrifty director to the eager but untrained neophyte, Fronto, to the debt-plagued Plautus himself, each has a role to play, and each is not quite what they seem.
Can this company of misfits come together in time—and remain together long enough—to find success on the stage? With his creditors closing in, can Plautus stay one step ahead, or will he be finished, once and for all? Redolent with the sights and scents of the ancient world, this novel is a rowdy, boisterous ride through the realm of theater in its infancy. 
About the Author
Clem Martini is the award-winning author of Bitter Medicine: A Graphic Memoir of Mental Illness. He is a professor in the Division of Drama at the University of Calgary.
Praise for The Comedian
You really can't ask for more.
—Alex Rettie, AlbertaViews
The Comedian is a thoroughly entertaining and polished work. 
—Mark Lisac, Prime Times 
Martini's wit, as well as his intimate theatrical knowledge, is apparent on every page . . . The Comedian provides an enjoyable glimpse into the theatre's classical roots, while illuminating an offstage drama that, for better or worse, still defines the thespian experience.
—Laurel Smith, Quill and Quire 
Quick of wit and fleet of foot, Clem Martini brings the worlds of ancient Rome and classical theatre to life in this richly-textured, wholly original tale. 
—Will Ferguson, author of 419 and The Shoe on the Roof 
Awards
SHORTLISTED, WGA Georges Bugnet Award for Fiction | 2019
SHORTLISTED, Reader Views Annual Reader's Choice Awards | 2018-2019