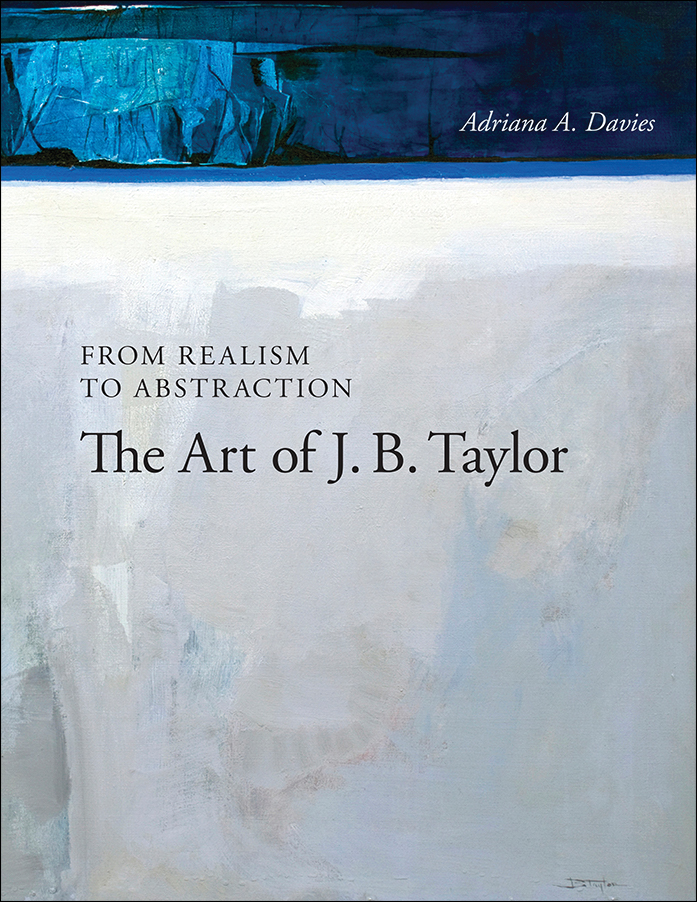 From Realism to Abstraction: The Art of J. B. Taylor
---
Adriana Davies
$42.95 CAD / $49.95 USD (S)
186 pages, 140 illustrations
8.5 x 11 inches
978-1-55238-709-2 (Paperback)
978-1-55238-743-6 (Institutional PDF)
978-1-55238-748-1 (ePub)
February 2014
About the Book
Filled with images of J. B. Taylor's work and photographs of his life as an artist and teacher, this is the first book to focus completely on Taylor's importance to the artistic communities in Western Canada.
J. B. (Jack) Taylor was an important figure in the history of Banff and western Canada's artistic community. Inspired by the locale, Taylor spent his career striving to depict the idea of the mountain, moving over time from traditional representations of nature to an intuitive perception of the essential elements of landscape rock, water, and sky. Always, he sought to capture his ideas through the development of a new visual language. He applied this new vernacular to a range of studies encompassing portraiture through to other landscapes.
Filled with images of his work and photographs of his life as an artist and teacher in western Canada, this book is the first to focus completely on J.B. Taylor, his importance to the Western Canadian and Banff artistic communities, and his role in the transition from traditional, eastern, North American and European landscape ideals and technique to a more abstract representation and the formation of a new aesthetic of the wilderness based on the mountains of the West.
About the Author
Adriana A. Davies is a well-known researcher, writer, editor and poet. She was the Executive Director of the Alberta Museums Association for thirteen years and founding Executive Director of the Heritage Community Foundation. In 2010, she was invested in the Order of Canada for contributions to heritage.
Praise for From Realism to Abstraction
This is a beautiful book . . . a complete and compelling read about a man, his work and his place in the history of Alberta.
—GoodReads 
Table of Contents

Acknowledgements

1. Introduction

2. A Biographical Sketch

3. Mountain Pictures: The Sublime Period (1947 to 1961)

About the Landscape Tradition

Formative Influences on Taylor

The Sublime Mountains

4. Mountain Pictures: The Abstract Period (1962 to 1970)

Evolution of His Later Style and Vision

Mountain Abstractions

5. Non–Mountain Pictures

Landscapes

The Italian Pictures

The Portraits

6. Significance and Contribution

7. Conclusion

J.B. Taylor Select Bibliography

J.B. Taylor Chronology

J.B. Taylor, 1917–1970: Selected Exhibitions

Notes

Index
Awards
SHORTLISTED, BPAA Alberta Book Publishing Award for Trade Non-fiction | 2015
SHORTLISTED, ARLIS/NA Melva J. Dwyer Award | 2015