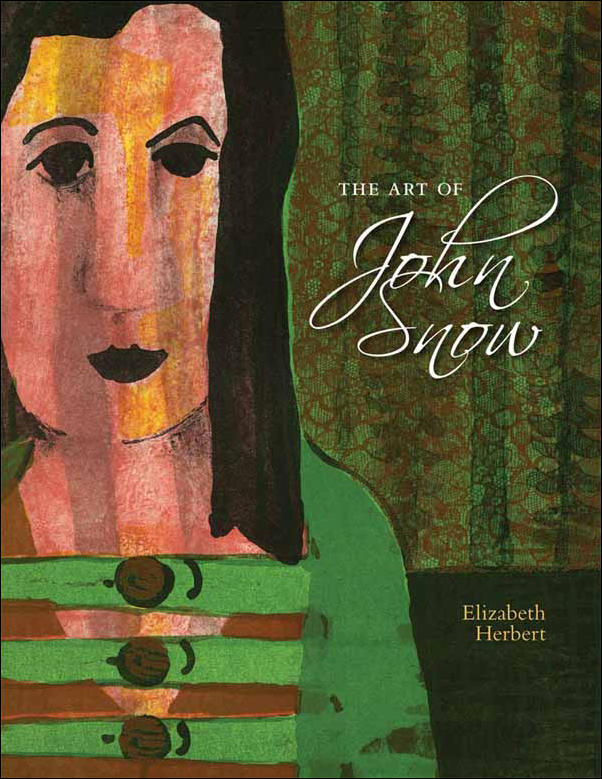 The Art of John Snow
---
Elizabeth Herbert
$49.95 CAD / $49.95 USD (T)
226 pages, 118 illustrations
978-1-55238-516-6 (Paperback)
February 2011
About the Book
The definitive study of Calgary artist John Snow drawing on his personal papers and archives to trace his career through significant collaborations with Maxwell Bates, Illingworth Kerr, and beyond.
John Snow was a farm boy who played the violin, a navigator for the Royal Air Force in enemy skies, a student of Henry Moore and British modernism, a loans officer at the Royal Bank of Canada, a lithographer . . . and an animateur of the arts in Calgary.
So begins Elizabeth Herbert's intriguing study of a vital and influential figure in the cultural development of Calgary and a pioneer in the art of printmaking in Canada.
Although everyone in Calgary's art community is familiar with the work of John Snow (1911-2004), there has never been a full-scale exhibition of Snow's art in his hometown, nor a monograph on the subject of his work. Yet there is evidence in plain sight that he was an artist of great power and individuality, whose work was shaped by the local and international literary avant-garde in ways that challenge conventional views of Alberta's art history.
Interested in art and music from an early age, Snow was already established in a banking career when, after his service in the Second World War, he decided to become a serious artist. From 1947 to 1949 he studied life drawing under Maxwell Bates, sparking a rich creative and personal relationship that would continue until Bates's death in 1980. In 1953, Snow and Bates salvaged two lithographic presses from the scrapyard, and Snow began to cultivate the art of printmaking. Motivated by his desire to make art more affordable and accessible, Snow became Alberta's premiere printmaker, producing over 400 lithographs of his own work and for artists such as Bates and Illingworth Kerr, while also excelling in a variety of other media, including oils, watercolour, and sculpture.
Deftly integrating the artist's archived papers, interviews with surviving contemporaries, and publications of the period, Herbert gives us access to Snow's rich-hued, varied, and venturesome artistic vocabulary and reveals the uniqueness of his approach to Modernism. He was esteemed as a mentor to many, and acknowledged as a pioneer printmaker. In our time, the significance of his art has just begun to be measured.
About the Author:
Elizabeth Herbert has a BA (Honors), from the University of Toronto, an MA from The School of Oriental and African Studies at the University of London (U.K.), and an MA from The Courtauld Institute of Art (University of London, U.K.). She currently works as a curator and educator at the Glenbow Museum in Calgary.
Praise for The Art of John Snow:
The Art of John Snow is the definitive study on the artist.
—Robert Steven, Great Plains Quarterly
[A] masterful and well-deserved reassessment of the artist's stature in modernest Alberta art.
—Kathy E. Zimon, University of Toronto Quarterly
Table of Contents

Acknowledgements
Introduction

1 Early years
2 John Snow and Litography
3 The Evolution of Snow's Figures
4 Snow, Bates, and the Uncanny Female
5 Snow, Beckett, and Kroetch
6 Chairs, Tables, and Flower
7 Regionalism and Abstraction
8 Sculpture

Conclusion
Notes
Bibliography