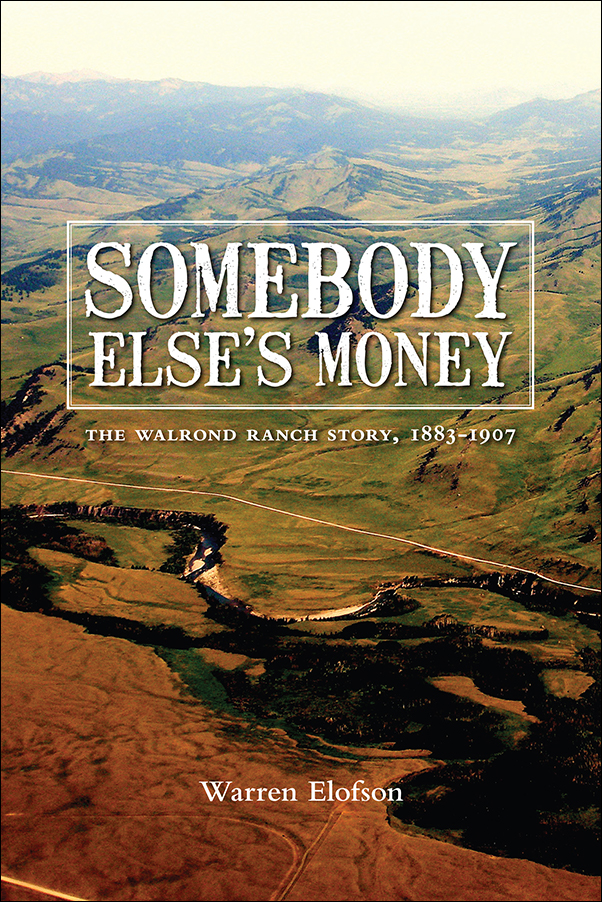 Somebody Else's Money: The Walrond Ranch Story, 1883 1907
---
Warren Elofson
$29.95 CAD / $34.95 USD
256 pages, 20 illustrations
6 x 9 inches
978-1-55238-257-8 (Paperback)
978-1-55238-490-9 (Institutional PDF)
August 2009
About the Book
The first close environmental and economic study of one of the Great Ranches of North America, yet one doomed from the beginning by unsuitable management and grazing practices.
The Walrond Ranch, a cattle and horse operation in the foothills of southern Alberta, was one of the four giants of the livestock grazing industry in the late nineteenth and early twentieth century. At its height, the Walrond ran over 10,000 cattle along with several hundred well-bred Clydesdale and Shire horses on nearly 300,000 acres of land. Ultimately, however, the Walrond failed.
The driving force behind the ranch, Dr. Duncan McNab McEachran, had high aspirations and communicated his optimism to Sir John Walrond and the rest of the British investors funding the venture. But reality quickly set in. Winter storms, drought, disease, and predators constantly depleted the Walrond's herds and the operation inexorably slipped toward bankruptcy. McEachran's poor management played just as large a role as the environmental challenges in the ranch's downfall; his stubborn reluctance to admit failure prolonged the inevitable, wasting more and more investor dollars in the meantime.
Somebody Else's Money is the first close environmental and economic study of one of the so-called "great" ranches on the northern Great Plains of North America. Warren Elofson examines the business side of large-scale, open range grazing and describes the myriad of natural and man-made obstacles that barred it from success. He argues that, financially, the Walrond was doomed from the beginning because its management approach and grazing practices were unsuited to both the natural and economic conditions of the frontier environment.
About the Author
Warren Elofson is the head of the history department at the University of Calgary, where he has taught since 1986. He has written several books on British and western Canadian history, including Cowboys, Gentlemen and Cattle Thieves: Ranching on the Western Frontier (2000) and Frontier Cattle Ranching in the Land and Times of Charlie Russell (2004). Much of Dr. Elofson's expertise in western Canadian agriculture comes from many years of personal experience ranching and farming in Alberta.
Praise for Somebody Else's Money
Undoubtedly the most detailed and authoritative study of a Canadian ranching enterprise ever published.
—The Free Library
Table of Contents

Introduction
The Walrond Cattle Ranch: Personnel and Challenges
The Walrond Cattle Ranch: Upper Management
The First Great Killing Winter
The Second Walrond Ranch, 1888-1898: A New Strategy
Elegant Horses in a Rugged Setting
Figures Don't Lie: The Birth of the Third Walrond Ranch
Confronting the Frontier Business Environment
Duncan McEchran's Ranch, 1898-1907: Joining (and Attempting to Leave) the Landholding Classes
Conclusion
Notes
Index
Awards
SHORTLISTED, BPAA Alberta Book Publishing Award - Readers' Choice | 2009
SHORTLISTED, BPAA Alberta Book Publishing Award for Scholarly and Academic Book | 2009