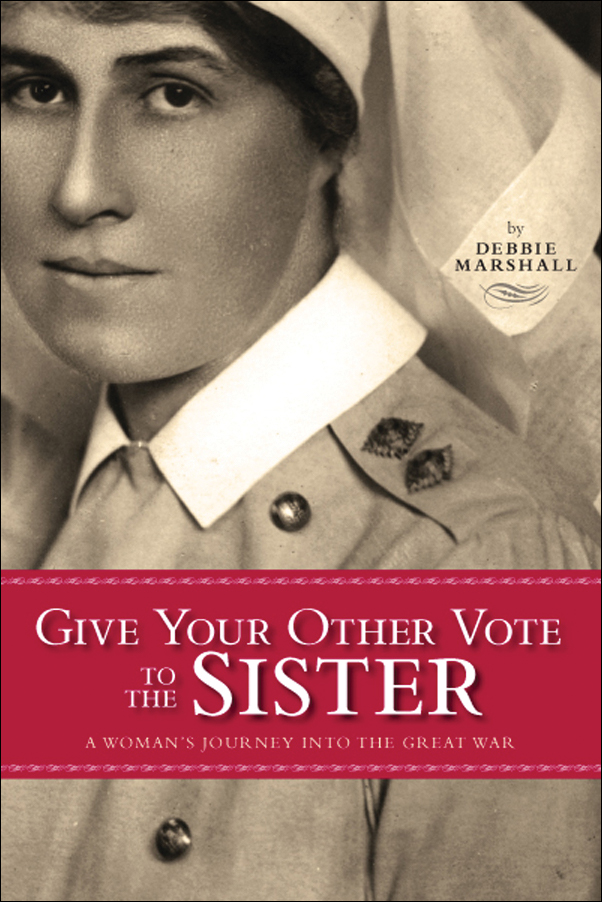 Give Your Other Vote to the Sister: A Woman's Journey into the Great War
---
Debbie Marshall
$29.95 CAD / $29.95 USD (S)
338 pages, 48 illustrations
6 x 9 inches
978-1-55238-228-8 (Paperback)
978-1-55238-354-4 (Institutional PDF)
May 2007
About the Book
Give Your Other Vote to the Sister tells the story of Roberta MacAdams, the first woman elected to the Alberta legislature. In fact, she was one of the first two women elected to a legislature anywhere in the British Empire.
Her triumph was extraordinary for many reasons. Not only did she run while serving as a nursing sister overseas during the Great War, but over 90 per cent of her electors were men – Alberta soldiers stationed in England and in the muddy trenches of the Western Front. Give Your Other Vote to the Sister describes MacAdams' journey overseas, her work at a large military hospital in London, and the personal sacrifices she endured during the war.
Debbie Marshall is an Alberta writer and editor. Her articles and essays have appeared in numerous local and national magazines and anthologies. She is the co-author of Candles to Kilowatts: The Story of Edmonton's Power Company and editor of the Edmonton bestseller Big Enough Dreams.
Praise for Give Your Other Vote to the Sister:
[Marshall's] work in responding to the challenge of exploring a little-known life should be an inspiration to other students of history . . . people across Canada will find it a pleasant way to become better acquainted with an attractive, interesting and unfamiliar contributor to our history.
—Desmond Morton, McGill University
This is an engaging book that is equally valuable for the classroom and for personal enjoyment . . . [it] demonstrates ably that the work of recuperation still has value, as does the study of individual lives.
—Randi R. Warne, The Canadian Historical Review
This delightful study of Roberta MacAdams, the first of two women elected to the Alberta legislature in 1917, is a good read . . . Marshall is a talented writer.
—Laurel Sefton MacDowell, University of Toronto Quarterly
Table of Contents

Acknowledgements

Introduction: The Photograph
Prelude: The Speech

1. Away from the Fair Island
2. Canadian Born
3. Family Matters
4. The "Macdonald" Girl
5. The New Country
6. Marching As to War
7. Orpington
8. Beloved and Honoured Sons
9. Soldiers' Choice
10. Somewhere in France
11. Ladies in the Legislature
12. Preparing for Peace
13. Going Home
14. Walking Out of History

Notes
Selected Bibliography
Index
Awards
SHORTLISTED, Canadian Author's Association - Alberta Branch Exporting Alberta Award | 2008