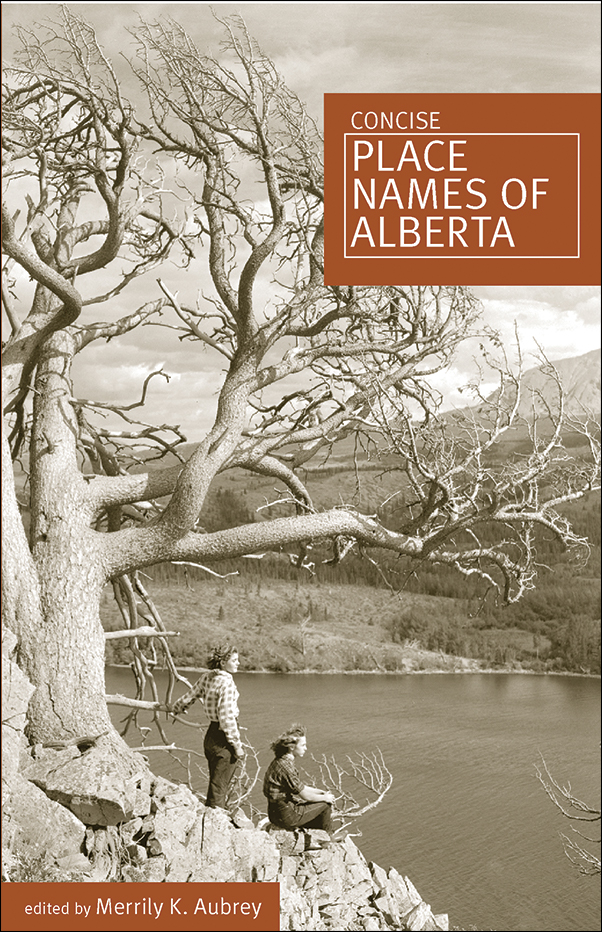 Concise Place Names of Alberta
---
Edited by Merrily Aubrey
$39.95 CAD / $40.95 USD (S)
398 pages, 314 illustrations
6 x 9 inches
978-1-55238-210-3 (Paperback)
August 2006
About the Book
Toponymy, the study of place names, can provide a wealth of interesting information about a particular region. This new abridged volume of Alberta place names includes entries for a select number (about a quarter) of officially named cultural and geographical features in the province.
The entries are arranged alphabetically for easy reference and include all incorporated bodies such as cities, towns, villages, summer villages, and rural municipalities; mountains over 3,000 metres; and rivers and major lakes. Information on the background of geographical naming in Canada and Alberta is also included.
Illustrated with black and white photographs, this book is an excellent reference for those who wish to learn about the history and geography of Alberta through its place names.
Merrily Aubrey is the Head of the Alberta Geographical Names Program at Alberta Community Development in Edmonton. She holds a Master of Library Science degree and has previously worked as a Senior Archivist at the Provincial Archives of Alberta.
Table of Contents

Foreword
Acknowledgments
Introduction
Brief History of Geographical Naming in Canada and Alberta
Miscellaneous Explanatory Notes
Annotated List of Abbreviation
Entries: Alberta Place Names Abee to Zama River
Select Bibliography
Appendices