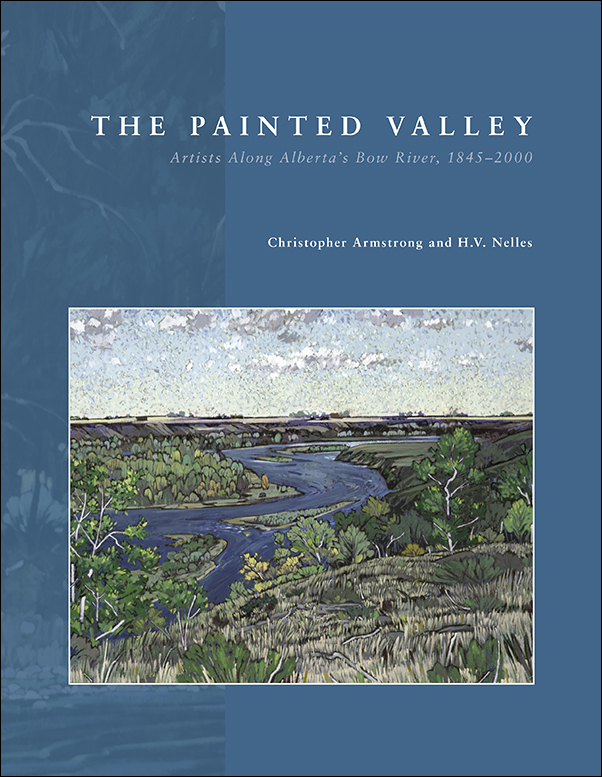 The Painted Valley: Artists Along Alberta's Bow River, 1845-2000
---
Christopher Armstrong and H. V. Nelles
$54.95 CAD / $54.95 USD
176 pages, 94 illustrations
978-1-55238-207-3 (Paperback)
November 2007
About the Book
Discover the many moods of the Bow River Valley in this beautiful exploration of the work of generations of artists inspired by the Alberta landscape that also tells the story of the evolution of the artist community in Western Canada.
With its dramatic landscapes and rugged beauty, Alberta's Bow River valley has inspired generations of artists. The Painted Valley brings together a collection of works by local and visiting artists from 1845 to 2000 that captures the many moods of the river and its valley from its source high in the Rocky Mountains down to the city of Calgary and eastward across the open prairie.
Christopher Armstrong and H.V. Nelles have selected works from a number of Alberta museums and national collections, which depict the Bow River and its valley, representing a broad array of historical periods, artistic styles, and points of view. From European topographers and military artists to painters commissioned by the Canadian Pacific Railway, from the Group of Seven to modernism and abstraction, these pictures of the Bow valley tell us much about changing attitudes toward nature and the environment as well as the evolution of an artistic community in western Canada.
About the Authors
Christopher Armstrong is Professor Emeritus in the Department of History at York University.
H.V. Nelles is the L.R. Wilson Professor of Canadian History at McMaster University and Distinguished Research Professor Emeritus at York University.
Praise for The Painted Valley
The Painted Valley is a significant contribution to the documentation of the history of Western Canadian Landscape. It is beautifully illustrated with carefully selected examples of paintings that inform the text. The authors, Christopher Armstrong and H.V. Nelles, are environmental historians and they bring a fresh perspective and original approach to the development of Western Canadian representational landscape painting.
—Graham Fowler, The Free Library
This beautiful, high quality book is an excellent resource for art works on the Bow River amidst the Canadian Rockies and adjoining valleys. It is a product of extensive research, thoughtful insight and incisive writing. We commend the authors for an outstanding job.
—Sonu Chandiram, BizIndia
Table of Contents

List of Colour Plates
List of Black and White Illustrations

Chapter 1. Encounters With the Valley
Chapter 2. Easels Along the Bow
Chapter 3. Imperial Topographers
Chapter 4. Railway Romantics
Chapter 5. The Long Shadow of Impressionism
Chapter 6. Seeing the Valley as Home
Chapter 7. Modernism and After
Chapter 8. The Power of Landscape

Notes
Index of Names
Colour Plates