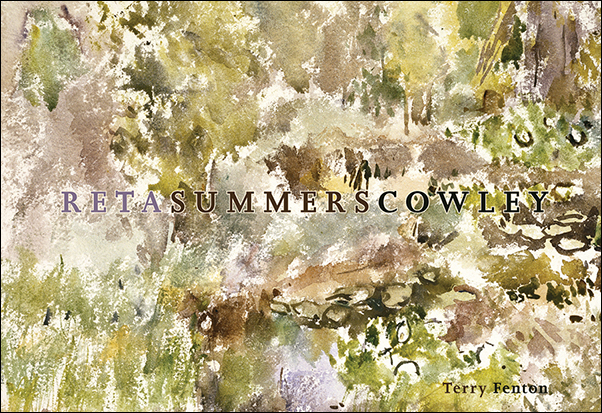 Reta Summers Cowley
---
Terry Fenton
$29.95 CAD / $34.95 USD
118 pages, 74 illustrations
978-1-55238-183-0 (Paperback)
November 2006
About the Book
A richly illustrated analysis of the work of Reta Summers Cowley, providing context and insight into the work of a vital and influential artis sometimes dismissed as "a hobby painter."
Reta Summers Cowley came to maturity as an artist in the late 1950s and early 1960s at a time when abstraction was on the ascendant and the Regina Five and the Painters Eleven were stars of the Canadian art scene. However, Cowley explored other directions, becoming a major contributor to the development of Canadian landscape painting after World War II. Reta Summers Cowley is devoted to the life and work of this often overlooked prairie painter.
AuthorTerry Fenton has drawn from both his personal acquaintance with the artist and his own long career in the arts to provide an in-depth look at Cowley's contributions to Canadian art history. Known primarily as a watercolourist, Cowley is sometimes dismissed as a "hobby painter," but she was a vital and influential part of the thriving arts community on the prairies for over three decades. Her inspiration came from the landscape around Saskatoon, and she painted primarily on location for her entire career.
Reta Summers Cowley provides a critical analysis of Cowley's work from the 1940s through the early 1990s, placing it in the context of the popular influences of the time and of modernist painting in general. Also included is a section titled "Cowley on Cowley," which offers an uncensored glimpse of Cowley's own thoughts on her work and practice through interviews, personal diary entries, and study notes.
About the Author
Terry Fenton is a landscape painter, writer, and art consultant who currently resides in Saskatoon, Saskatchewan. He is former director of the Edmonton Art Gallery, the Leighton Foundation in Calgary, and the Mendel Art Gallery in Saskatoon.
Praise for Reta Summers Cowey
Fenton's thoughts are original and the informed reader will be left with the desire to learn more about the author's convictions
—Sarah Stanners, University of Toronto Quarterly
Table of Contents

Foreword

Acknowledgements

Reta Summers Cowley

Cowley on Cowley

Appendix—Painting Tips

Watercolours

Oils on Pastels
Awards
SHORTLISTED, Saskatchewan Book Awards - Saskatoon Book Award | 2007