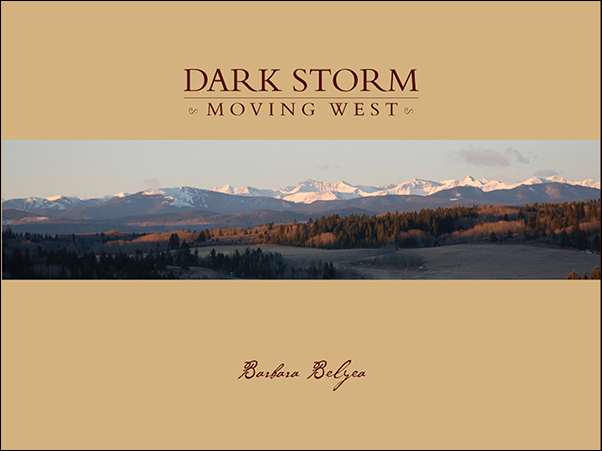 Dark Storm Moving West
---
Barbara Belyea
$49.95 CAD / $56.95 USD (S)
205 pages, 39 illustrations
12 x 9 inches
978-1-55238-182-3 (Paperback)
978-1-55238-324-7 (Institutional PDF)
September 2007
About the Book

Drawing on original research and previously published primary sources, this is a valuable and challenging view of three phases of western exploration.

The fur trade was the impetus for much of the exploration and discovery of North America. Like rolling storm clouds, the expanding enterprise of the fur trade moved relentlessly west to explore the furthest reaches of the continent. From Hudson Bay, Lake Superior, and the Mississippi River, European and American explorers and traders followed a web of waterways north to the rich fur region of Lake Athabaska, farther north to the Arctic Ocean, and west to the Rocky Mountains and on to the Pacific Ocean.
Dark Storm Moving West trace three phases of westward exploration: naval and fur trade ventures on the Pacific coast; traders' progress along interior rivers and lakes; and the transcontinental Lewis and Clark expedition, which used maps based on fur trade surveys.
Barbara Belyea poses challenging questions about the rapid expansion, its effects on Indigenous populations, European versus Indigenous cartography, cultural definitions of space, and communication of traditions. Belyea also introduces Peter Fidler as an important documentary source for exploration studies during the fur trade expansion, incorporating into her own study Fidler's journals, maps, and reports, most of which are previously unpublished.
About the Author
Barbara Belyea is professor emerita of English at the University of Calgary. Her multi-disciplinary interests include: the history of publishing, cartography and the fur trade, and Canadian history.
Praise for Dark Storm Moving West
Dark Storm Moving West forms an eddy of reflection on the practical, communicative, and philosophical challenges of understanding Euro-American exploration in western North America. Barbara Belyea eschews traditional narratives or grand theses in favor of dense rumination on particular episodes, personalities, and questions.
—Arn Keeling, Great Plains Quarterly
The book is attractively laid out with beautifully reproduced maps (both Western and Native).
—Gerhard Ens, The Canadian Historical Review
The culmination of Belyea's long career thinking against the grain of how stories are told and arguments are constructed . . . Dark Storm Moving West is a valuable and challenging contribution to western Canadian historical and geographical study, engagingly written by a scholar with a keen mind for critique.
– Matt Dyce, BC Studies
Table of Contents

Acknowledgements

Dark Storm: An Introduction

Myth as Science: The Northwest Passage

David Thompson, HBC Surveyor

Decision at the Marias

Mapping West of the Bay

The Silent Past is Made to Speak

Outside the Circle

Notes

Sources

Index
Awards
SHORTLISTED, BPAA Alberta Book Publishing Award - Scholarly Book of the Year | 2008
FINALIST, CGPS Great Plains Distinguished Book Prize | 2007