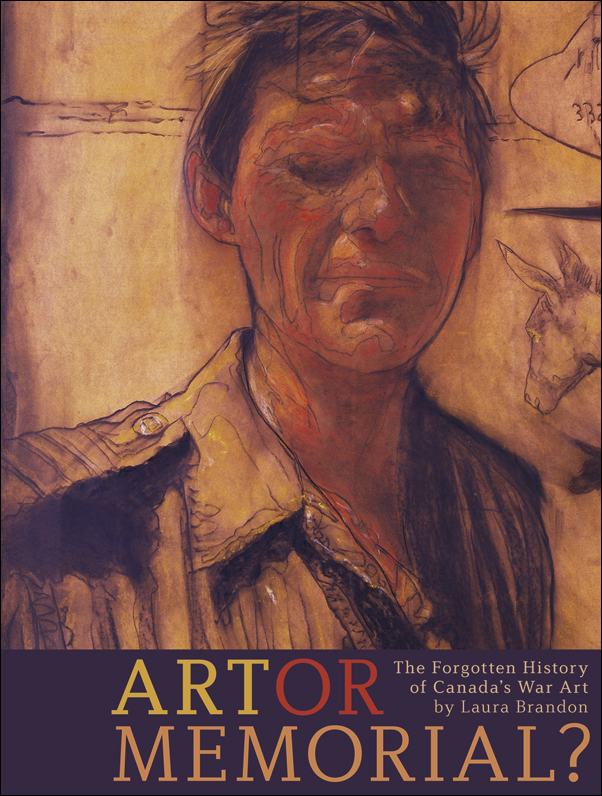 Art or Memorial?: The Forgotten History of Canada's War Art
---
Laura Brandon
$64.95 CAD / $64.95 USD (S)
192 pages, 53 illustrations
8.5 x 11 inches
978-1-55238-178-6 (Paperback)
June 2006
About the Book
A thoughtful and considered examination of official Canadian War Art as a tool of memory and commemoration, as a record of war, and in the collective minds and remembrances of the nation.
The Canadian War Museum possesses one of the finest twentieth-century official war art collections in the world. Until relatively recently, however, the collection has received limited public attention. In Art or Memorial? author Laura Brandon explores some of the reasons why this may have been the case.
At various times throughout its history, the war art collection has receded from and re-emerged in the nation's collective consciousness. Nevertheless, as an invaluable part of the official record of war in Canada, it is profoundly significant. Brandon argues that the value of the collection lies less in its artistic merit and more in its role as a site of memory.
Art or Memorial? seeks to illuminate Canadian war art's sometimes-hidden presence in the nation's memory and to show, through both its presence and its absence, how it helped to shape, and will continue to influence, how we remember as a nation.
About the Author:
Laura Brandon is the Curator of War Art at the Canadian War Museum in Ottawa. She has written extensively on war art and Canadian art history. Peg by Herself, her groundbreaking biography of war artist Pegi Nicol MacLeod, was published in 2005 and her award-winning exhibition, Canvas of War, toured Canada from 2000-2004.
Praise for Art or Memorial?:
A valuable contribution to our understanding of an important part of Canadian history.
—John MacFarlane, Canadian Military Journal
A welcome contribution to the debate regarding memory and violence in Canada. With its large format and many illustrations, the book becomes another site for the kind of meaning making—aesthetic or commemorative—Brandon has set out to examine.
—Rebecca Campbell, Canadian Literature
Table of Contents

Illustrations
Abbreviations
Acknowledgements

Introduction
Canada's War Art: Its History and the Construction of Memory

Part 1: Choosing To Forget

Chapter 1. The Best–Laid Plans? Politics and the Memorial Art Gallery

Chapter 2. Sculpting a New Canada at Vimy

Chapter 3. Painting and Forgetting: The Group of Seven's War Art

Chapter 4. Religion and Ottawa's War Art

Chapter 4. Title Details: Maurice Cullen and Gyrth Russell

Part II: Revaluing the Canvases of War

Chapter 6. Changing Attitudes to War Since 1945

Chapter 7. Build–Up to the Fiftieth

Chapter 8. Responding to 1995: Reconsidering Aba Bayefsky and Pegi Nicol MacLeod

Chapter 9. Creating Canvas of War, Restoring the Vimy Sculpture

Chapter 10. Answering Visitors' Comments: Alex Collville and Jack Nichols

Part III: Generating Memory

Chapter 11. Tangled Web: DND, The War Museum, and CAFCAP, 1938–95

Epilogue
Phoenix Rising

Conclusion
War Art: A Subtle, Powerful Influence

Appendix A
Sources on War Art and Artists—Second World War

Appendix B
Instructions for War Artists

Appendix C
Cited War Artists

Notes
References
Index
Reproductions