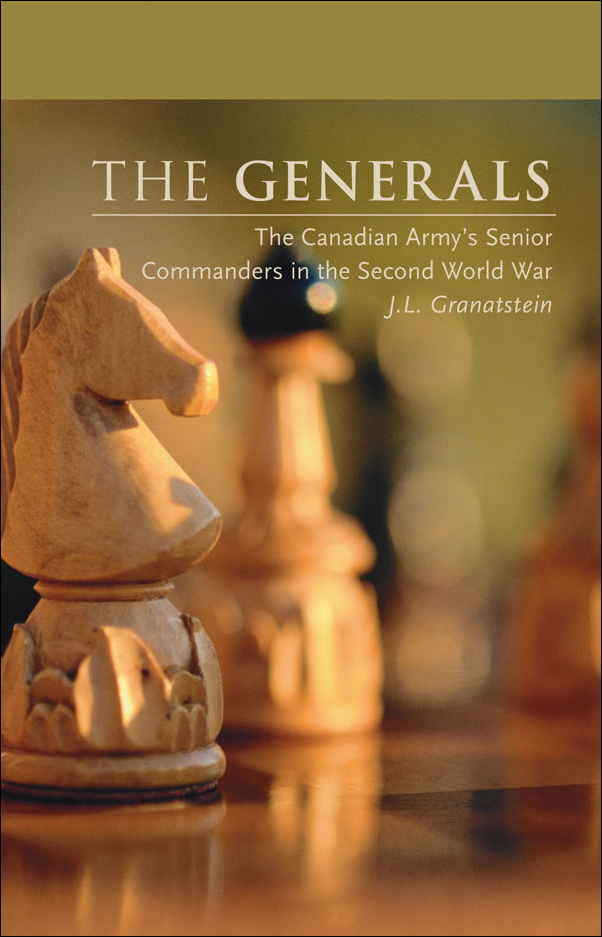 About the Book
Originally published in 1993, The Generals is a collective biography of the Canadian army's leaders in World War II, and is the winner of the Dafoe Book Prize for International Relations and the UBC Medal for Canadian Biography. The only book of its kind on this subject, The Generals remains an invaluable resource for academics, policy makers, and anyone interested Canada's military history. This new edition features an introduction by Dr. David J. Bercuson, Director of the Centre for Military and Strategic Studies at the University of Calgary.
J.L. Granatstein has established himself as the pre-eminent authority on the history of the Canadian military. He has published extensively in such areas as defence and foreign policy, Canadian-American relations, politics, and the public service. He is an Officer of the Order of Canada.
Praise for The Generals
This is military history at its best.
—Globe and Mail
The Generals is already a classic of Canadian military history and will long occupy shelf and store space as a seminal study of Canadian army leadership in the Second World War.
—David J. Bercuson, University of Calgary
Table of Contents

Abbreviations

Preface

Introduction

Chapter 1. Introduction: The Old Army
Chapter 2. The Old Brigade
Chapter 3. McNaughton: The God That Failed
Chapter 4. Crerar: Ambition Realized
Chapter 5. Tommy Burns: Problems of Personality
Chapter 6. Master of the Battlefield
Chapter 7. Matthews and Hoffmeister: Militia Successes
Chapter 8. Pope and Stuart: Soldiers and Politicians
Chapter 9. The Absence of Francophone Generals
Chapter 10. Conclusion

Appendix A: General Officers in the Second World War
Appendix B: Key Army Positions in Canada and Overseas
Appendix C: Army Officer Ranks

Notes
Selected List of Primary Sources
Index