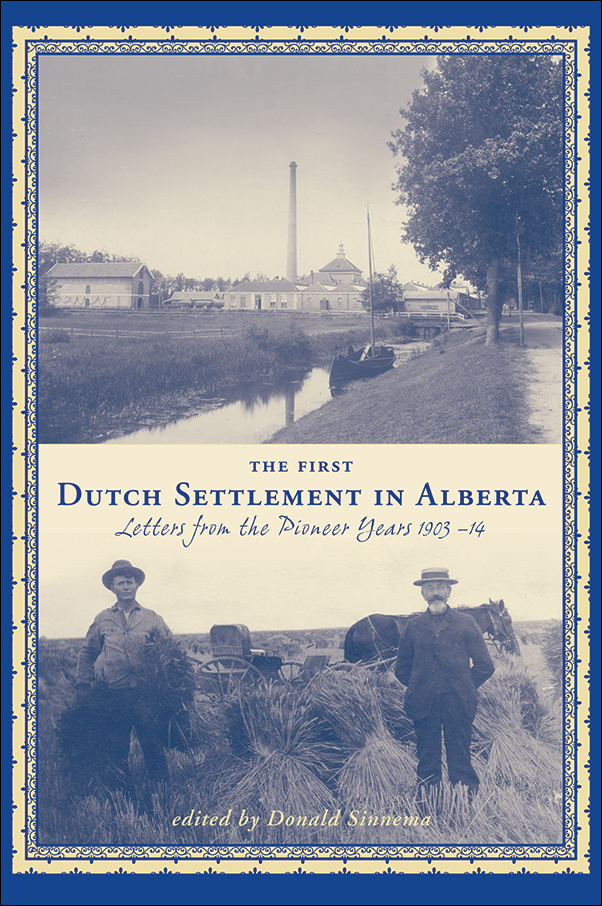 The First Dutch Settlement in Alberta: Letters from the Pioneer Years, 1903-14
---
Edited and Translated by Donald Sinnema
$34.95 CAD / $39.95 USD
400 pages, 21 illustrations
6 x 9 inches
978-1-55238-173-1 (Paperback)
978-1-55238-343-8 (Institutional PDF)
June 2005
About the Book
Translated from Dutch to English, this collection of letters offers a unique perspective on the early pioneer years of the Dutch community in southeastern Alberta. The letters provide first-hand accounts of the preparations to immigrate, the hardships of the pioneer years, and the transformation from the most basic homesteading conditions to progressive rural communities, including the towns of Granum, Monarch, and Nobleford. In fact, within just a decade, new railroads, towns, churches, schools, and even telephone service had been established. Based on extensive research, the book also includes maps, archival photographs, and an appendix listing all the Dutch settlers in the region between the years of 1903 and 1914.
The First Dutch Settlement in Alberta is an invaluable and fascinating collection of primary source material that offers a wealth of information for genealogists and historians, and celebrates the pioneering spirit of Alberta's early Dutch community.
Donald Sinnema earned his PhD in historical theology from St. Michael's College at the University of Toronto and is currently a professor of theology at Trinity Christian College in Illinois.
Praise for The First Dutch Settlement in Alberta 
This book, which weaves further threads into the multi-faced tapestry of migration studies, should be welcomed by historians and genealogists alike. Donald Sinnema's straightforward, jargon-free prose helpfully illuminates the wider context of Dutch emigration to the prairies, turning the spotlight on an era that has been largely ignored by scholars in favour of the post-1945 wave of Dutch immigration. The letters themselves bring to vibrant life the frustrations, achievements and everyday lives of pioneers in early twentieth-century Canada, tracing the development of the Alberta settlement from primitive homesteading to the establishment of a thriving rural community, and incorporating a distinctly Dutch perspective on pioneer life.
—Marjory Harper, Dutch Crossing 
Table of Contents

Acknowledgments

Introduction:
The Background to Prairie Settlement
The Land Rush to the Prairies
The First Dutch Settler
Early Dutch Settlers from Montana
The Immigrant Group from Nijberdal
The Tough Homesteading Years (1903-05)
The Years of Growth and Prosperity (1906-09)
The Years of Adversity (1910-12)
The Years of Renewed Stability (1913-14)
The Letters
The Schilstra Letters
The Aldus Letters
The Dijkema Letters
Other Letters to De Grondwet and De Volksvriend
Letters to Church Papers
Personal Letters
The Significance of the Collection

Chapter 1: Preparing to Emigrate
Chapter 2: The Tough Homesteading Years (1903-05)
Chapter 3: The Years of Growth and Prosperity (1906-09)
Chapter 4: The Years of Adversity (1910-12)
Chapter 5: The Years of Renewed Stability (1913-14)

Epilogue

Appendix A: The Dutch Settlers (1903-14)
Appendix B: The Homestead Records of a Dutch Settlement

Select Bibliography
Index