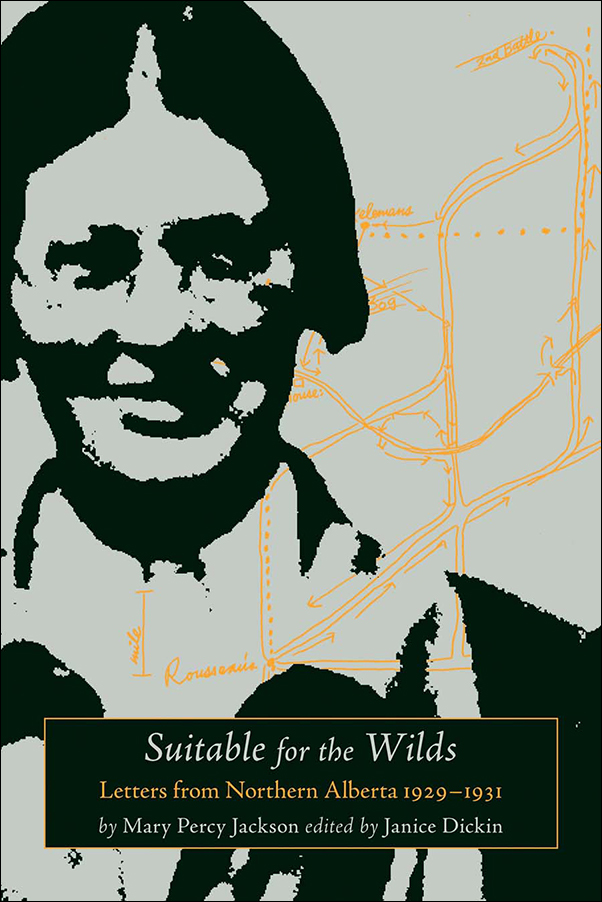 Suitable for the Wilds: Letters from Northern Alberta, 1929-1931
---
Mary Percy Jackson, Edited by Janice Dickin
$24.95 CAD / $28.95 USD
336 pages, 23 illustrations
6 x 9 inches
978-1-55238-169-4 (Paperback)
978-1-55238-457-2 (Institutional PDF)
July 2006
About the Book
A delightful collection of letters that provides a fascinating glimpse at life in Northern Alberta at the beginning of the Great Depression, and brings to light the life and work of a dedicated and talented physician who was truly ahead of her time.
The plea was advertised in the British Medical Journal in February 1929: seeking "strong energetic Medical Women with post-graduate experience in Midwifery" for "country work" in western Canada. A young Dr. Mary Percy was intrigued. After graduating with degrees in medicine and surgery from the University of Birmingham in 1927, she had been searching for the kind of opportunity which would offer both adventure and practical experience. She answered the advertisement and set off for the Peace River region of Northern Alberta in June of 1929. Little did she know that her "adventure" in the Canadian north was to last more than seventy years.
Suitable for the Wilds is a collection of Dr. Mary Percy Jackson's letters written to family and friends in the early years of her practice, from 1929-1931. The letters offer a fascinating glimpse at life in northern Alberta at the beginning of the Depression, when the area was being farmed and settled by new European immigrants. These homesteaders, along with the area's Aboriginal and Métis population, were Dr. Percy's patients, scattered throughout a territory covering nearly 400 square miles. Vigilant about vaccination, nutrition, and preventive medicine, she quickly proved to be a talented physician who was truly ahead of her time, particularly in the area of tuberculosis treatment and prevention.
Dr. Percy's dedication, good nature, and unfailing sense of humour shine through in her letters. This delightful and captivating collection is a tribute to her indomitable spirit.
About the Author
Mary Percy Jackson was inducted into the Alberta Order of Excellence in 1983 and inducted as an Officer of the Order of Canada in 1990. She received both the Alberta and Canadian Centennial Medals and was a lifetime member of the College of Family Physicians. She died in 2000 at the age of 95.
About the Editor
Janice Dickin is professor emerita in the Department of Communication and Culture at the University of Calgary. Her areas of study include medical history, life writing, and Canadian social history.
Priase for Sutable for the Wilds
Janice Dickin McGinnis renders a valuable service in providing this edition of letters by Dr. Mary Percy to her family and friends in England.. a welcome contribution to the history of medicine, of women, and of Northern Canada.
—Alison Li, Bulletin of the History of Medicine
The historical value of the letters is considerable [and] the editor's recontextualization of these letters is insightful and fresh.
—Andrew C. Holman, Journal of the History of Medicine and Allied Sciences
Table of Contents

Preface to the Second Edition

Preface to the First Edition

Introduction to the First Edition

The Letters

Notes on Transcripts

The Interviews

Epilogue

Index