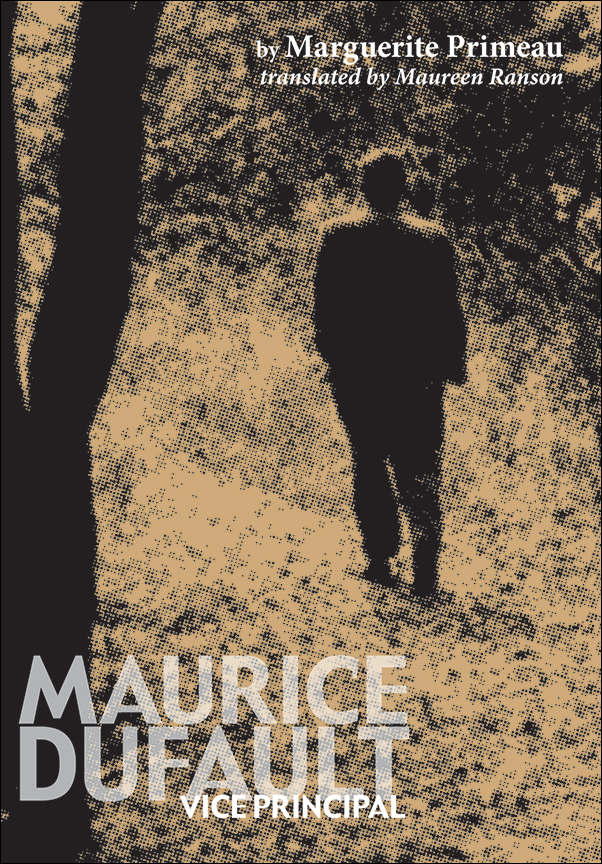 Maurice Dufault: Vice Principal
---
Marguerite Primeau, Translated By Maureen Ranson
$19.95 CAD / $22.95 USD
240 pages
6 x 9 inches
978-1-55238-163-2 (Paperback)
978-1-55238-398-8 (Institutional PDF)
August 2006
About the Book
Marguerite Primeau's novel of life in mid-century Lyonsville, now available in careful English translation.
Maurice Dufault stopped to contemplate the small town spread out at his feet. Each time he came back, he liked to identify the changes that had taken place over the summer holidays….
So begins another school year in the life of Maurice Dufault, vice-principal. It is 1954, and the little town of Lyonsville is growing and changing with the times, full of energy and newfound prosperity.
Maurice Dufault, however, is weary and jaded. He despises his boss, finds little satisfaction in his work, and is fed up with the group of bullies that continue to terrorize the school and the community. He relishes the time he spends alone, with his books and music for comfort, content in his solitude. But, when he receives upsetting news about his future, can he pull himself out of despair and make the most of the time he has left?
About the Author
Marguerite Primeau is one of only a handful of Francophone novelists from western Canada. Born in 1914 in Saint Paul, Alberta, she began her career teaching in rural Alberta schools and later earned her master's degree in French from the University of Alberta. She is an associate professor emerita at the University of British Columbia, where she taught French for twenty-five years. Maurice Dufault, sous-directeur was originally published in 1983.
About the Translator
Maureen Ranson was born in Spirit River, Alberta, and has a master's degree in French Literature from the University of Calgary. She has been a freelance translator, editor, and writer since 1986. Her careful translation brings Maurice Dufault, with all his human frailties, to life for English readers.