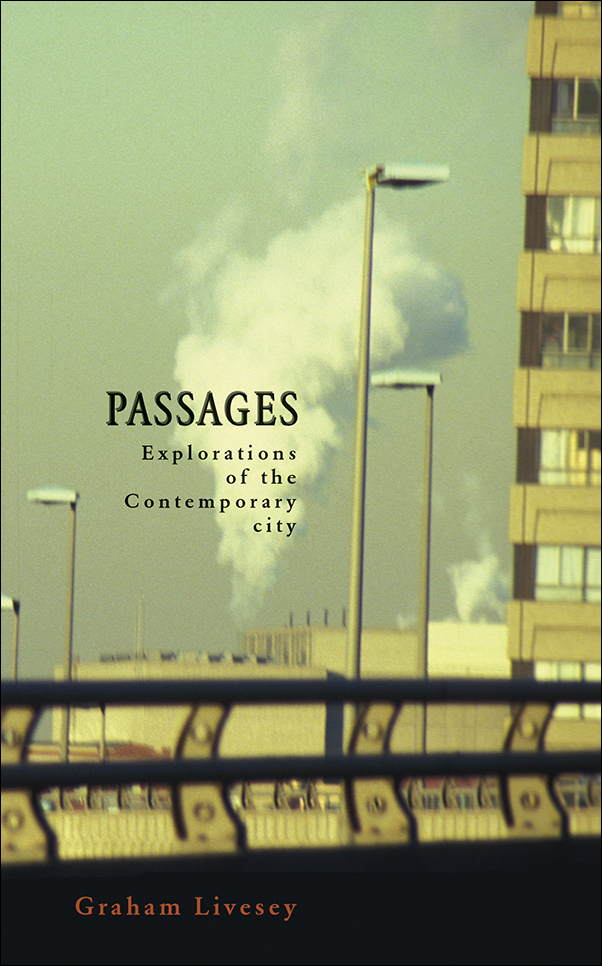 Passages: Explorations of the Contemporary City
---
Graham Livesey
$22.95 CAD / $26.95 USD
162 pages, 9 illustrations
6 x 9 inches
978-1-55238-141-0 (Paperback)
978-1-55238-425-1 (Institutional PDF)
November 2004
About the Book
Informed by the work of writers such as Henri Lefebvre, Paul Ricoeur and Michel de Certeau, this collection of essays examines through multiple lenses eight topics related to the contemporary urban domain.
Graham Livesey powerful geographic and literary concepts such as space, narrative, and metaphor to interpret the often-bewildering complexity of the post-modern city. Recalling key aspects of our shared intellectual heritage, Passages seeks to demystify the structure and historical development of the contemporary city in an accessible, engaging style.
Passages is indispensable for those examining the city from either the professional design or the cultural studies standpoint.
About the Author
Graham Livesey is associate professor in the Faculty of Environmental Design at the University of Calgary. He was a principal in Down Livesey Architects of Calgary from 1995 to 2004.
Praise for Passages
Passages is of absorbing interest for architects and cultural studies scholars alike.
—Eva Zsizsmann, British Journal of Canadian Studies
Table of Contents

Acknowledgements
Introduction
Chapter 1: Space: The Heterotopic Dimension
Chapter 2: Buildings; The Anomalous Condition
Chapter 3: Narrative: The Heuristic Journey
Chapter 4: Metaphor: The Need for Innovation
Chapter 5: Gesture: The Public Language of the Body
Chapter 6: Points: The Proliferation of Intersections
Chapter 7: Lines: The Cartographic Detail
Chapter 8: Surfaces: The Role of Memory
Select Bibliography
Notes
Awards
SELECTION, AAUP Book, Jacket, and Journal Show - Scholarly Illustrated | 2005