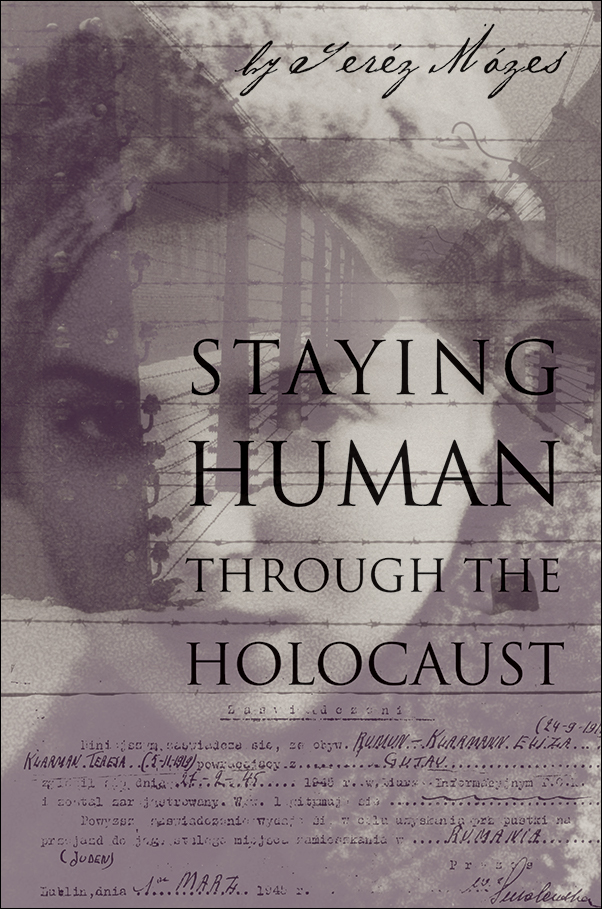 Staying Human Through the Holocaust
---
Teréz Mózes, Edited and translated by Maureen Wise, Anna Hercz, and Oren Hercz, With Additional Translation by Audrey Demarcisco
$24.95 CAD / $28.95 USD
412 pages, 26 illustrations
6 x 9 inches
978-1-55238-139-7 (Paperback)
978-1-55238-456-5 (Institutional PDF)
OUT OF PRINT
About the Book
Teréz Mózes tells her story of survival, from an idyllic Romanian childhood shattered by resettlement in champed ghettos, through the horrors of Auschwitz-Birkenau, and internment in multiple Russian camps as confusion followed the end of the Second World War.
Teréz Mózes was born in Romania in 1919 to a stable and loving family. Her idyllic life would eventually be shattered by the upheavals of the Second World War as the Nazis systematically undertook the destruction of the Jewish people.
Starting with the insidious and menacing anti-Jewish laws and continuing with resettlement into cramped ghettos and finally deportation to the death camps, Teréz and her sister Erzsi would be thrust into a harrowing journey that would forever alter the course of their lives. In June 1944, Teréz and Erzsi were sent to the notorious Auschwitz-Birkenau concentration camp in German-occupied Poland, where they would fight for their survival in a traumatic ordeal of unimaginable horror.
Liberation in February 1945 should have meant the end of their nightmare, yet their homecoming would be delayed by widespread confusion as the Russians swept through Eastern Europe crushing the Nazi regime. After internment in numerous Russian camps and an uncertain future, Teréz and Ezri finally returned to their shattered hometown of Oradea in August 1945.
About the Author
Following the war, Teréz Mózes' long and distinguished career included journalism, teaching, directing a cultural institution, and heading the ethnography section of the regional Museum of Oradea, Romania.
Praise for Staying Human Through the Holocaust
[A] very personal account of the daily unrelenting hardship of concentration camps.
—Louise Belanger, Amazon
Table of Contents

Acknowledgements
Introduction
Chronology and the Place-Names

Life Before the Holocaust
In the Oradea Ghetto
The Journey to Auschwitz
Auschwitz
In the Latvian Camps
The Boat Journey
Stutthof
The Camps in Northern Poland: Dorbeck and Guttau
Remaining Human
Illness
Winter in Northern Europe
Retreat
Nowe Miasto
The Road to Warsaw
Lublin
Camp Life in Chernivtsi
Isolated in Slutsk
Return to Life
We Have No Right To Forget
Epilogue
Awards
SHORTLISTED, BPAA Book Publishing Award for Book Design | 2006