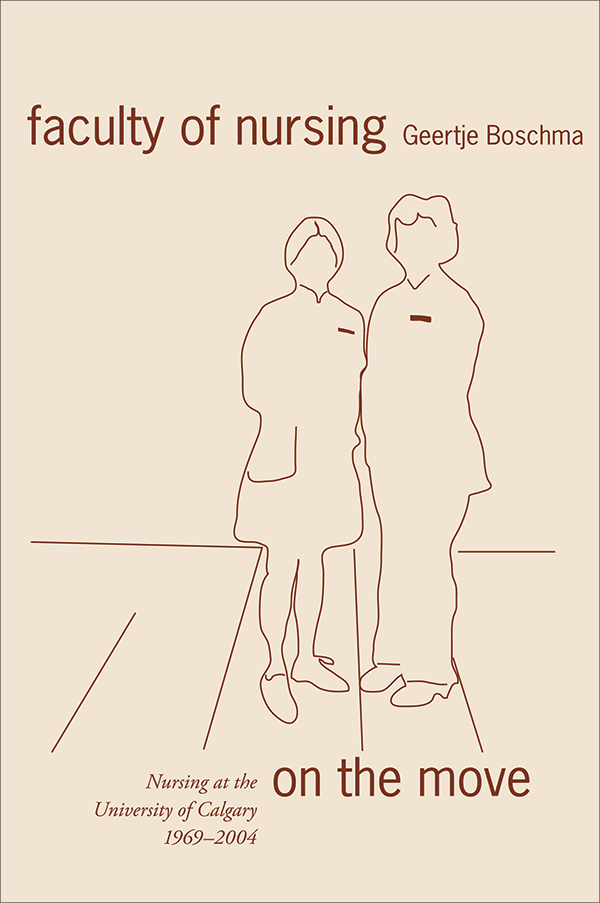 Faculty of Nursing on the Move: Nursing at the University of Calgary, 1969-2004
---
Geertje Boschma
$39.95 CAD / $40.95 USD (S)
342 pages, 61 illustrations
6 x 9 inches
978-1-55238-112-0 (Paperback)
978-1-55238-336-0 (Institutional PDF)
September 2005
About the Book
Nursing education is essential for a thriving healthcare system. Discover the evolution of academic nursing at the University of Calgary and across Canada.
This book provides a historical analysis of the Faculty of Nursing at the University of Calgary in contrast and comparison to the broader evolution of academic nursing in Canada. It addresses how the faculty has responded to important social trends and changes in health care policy and helps the reader to understand contemporary nursing issues.
Starting with the dramatic changes in health care policy after the Second World War, it establishes the role of nursing education as pivotal to a growing health care industry. The book then moves on to describe the challenge of developing an identity for an academic unit within the larger academic and health care structure. This book will be of particular interest to anyone involved in women's studies as it represents a case study for broader women's issues within an academic environment.
About the Author
Geertje Boschma is an associate professor in the School of Nursing at UBC.
Table of Contents

Acknowledgements
List of Illustrations
List of Abbreviations
Foreword
Introduction

The Quest for "More and Better–Qualified Nurses"
The Establishment of an Academic Nursing Unit, 1969–79
The Expansion of Education, Research, and Service, The Eighties
Change and Continuity, 1990–2004
Co–Authored by Geertje Boschma and Nadine Kozak
Epilogue
Chapter Endnotes

Appendicies
List of Graduate Student Awards, 1983–2004
List of Undergraduate Student Awards, 1975–2004
List of Faculty Members, 1969–2040
List of Professors Emeritus
List of Adjunct Faculty Members, 2004
List of Staff Members, 1969–2004

Bibliography
Index