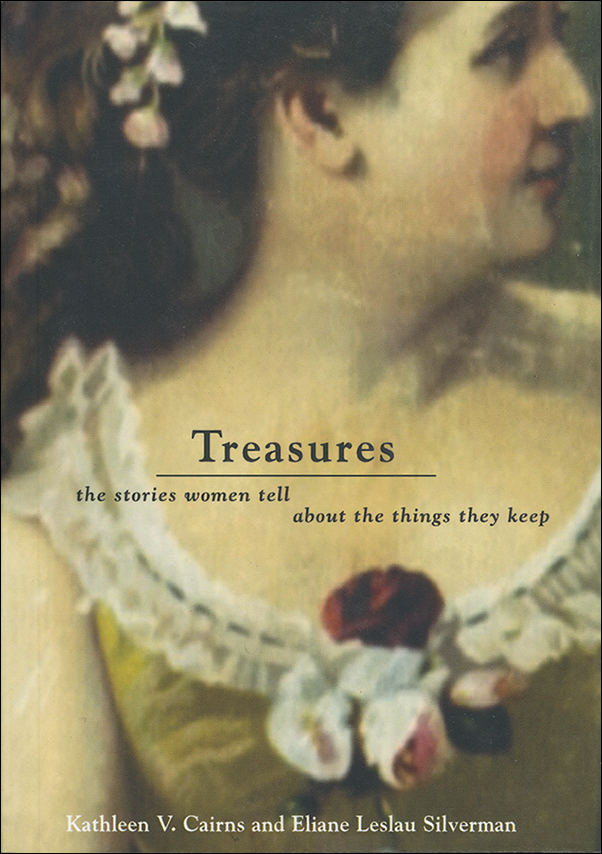 Treasures: The Stories Women Tell about the Things They Keep
---
Edited by Kathleen Cairns and Eliane Silverman
$29.95 CAD / $29.95 USD
400 pages, 37 illustrations
978-1-55238-073-4 (Paperback)
June 2004
About the Book
Rich, compelling, and sometimes haunting, these stories contain and reveal the life experiences of women as told through objects kept and treasured.
This is a book about memory and meaning; these texts bring to light the patterns of story and emotion that women have woven around the objects they have kept and treasured, objects which in the past may have seemed unimportant.
These treasures contain and reveal each woman's life experience and act as vehicles for her values and for the development of her character. They are often passed along to other women or handed down to family members, thereby connecting generations and cultivating a collective women's history.
Selected from interviews with over one hundred different women, these are rich, compelling and sometimes haunting stories, told in their own voices.
About the Editors
Kathleen V. Cairns is a professor and clinical psychologist with the Division of Applied Psychology at the Faculty of Education, University of Calgary. Over the past twenty-five years, she has published numerous articles on the psychology of women and has maintained a private psychotherapy practice with a focus on women's issues and human sexuality.
Eliane Silverman spent nearly twenty years at the University of Calgary in various roles, including coordinating the women's studies program, advising the president on women's issues, and teaching in the Faculty of General Studies. She retired in 2001.
Praise for Treasures
This is a book every woman should have, every woman should read, and should have every woman displaying anything that ever mattered to her. I'm sensing a revolution here.
—Stephanie Dickinson, Canadian Woman Studies/Les cahiers de la femme
A gem of a book about the process and meaning of collecting.
—Elizabeth Podnieks, University of Toronto Quarterly
Table of Contents

Introduction

Creating and Re-Creating the Self

Possessions

Some Important Connections

Knowing through the Body

Grief, Despair, and Resilience

Character

Communities and Exile

Commitment and Autonomy

Appendix

Selected References