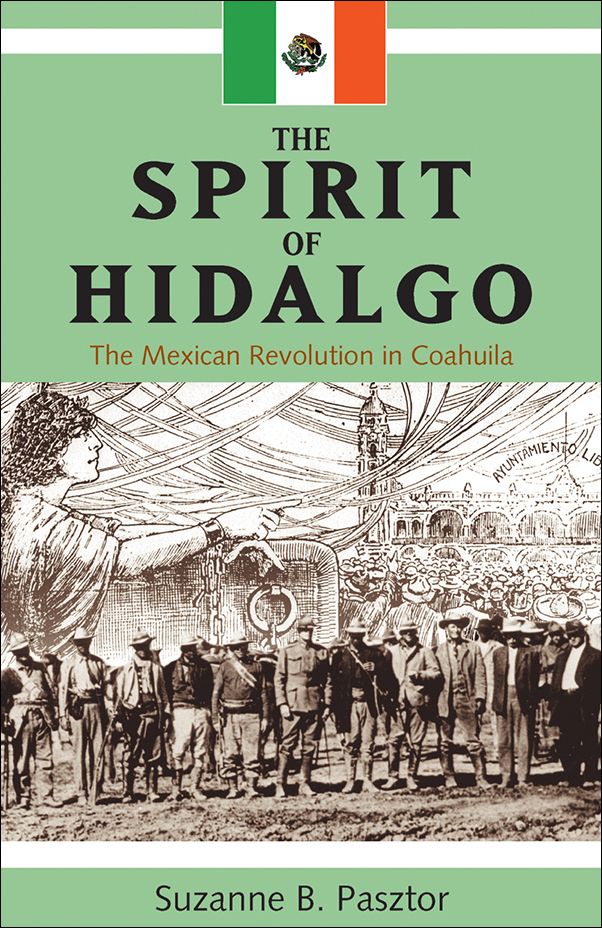 The Spirit of Hidalgo: The Mexican Revolution in Coahuila
---
Suzanne B. Pasztor
$49.95 CAD / $49.95 USD
240 pages, 23 illustrations
6 x 9 inches
978-1-55238-047-5 (Hardback)
978-1-55238-455-8 (Institutional PDF)
September 2002
About the Book
A detailed history of state of Coahuila and the important role it played in the Mexican Revolution, paying special attention political, social, and economic aspects of the state and to the role played by the extensive Coahulia-Texas border.
This book fills a significant gap in the scholarship of the Mexican revolution by providing a detailed history of the northeastern state of Coahuila from the late Portifirian era to approximately 1920. It evaluates social, political, and economic developments that contributed to revolutionary activity within Coahuila and helped to shape the movements led by Francisco I. Madero and Venustiano Carranza.
The Spirit of Hidalgo also examines the social bases and characteristics of support for Madero, Carranza, and other revolutionary factions. Pasztor also explores the role played by the extensive Coahuila-Texas border in financing the Mexican revolution. Finally, the immediate outcomes of the revolution are addressed through a study of the reforms introduced during the governorships of Carranza and Gustavo Espinosa Mireles.
About the Author
Suzanne B. Pasztor is associate professor and chair of the Department of History at Humboldt State University.
Praise for The Spirit of Hidalgo
Anyone interested in Mexico's revolutionary history should consult this book.
—John J. Dwyer, Bulletin of Latin American Research
An excellent study of the important role that Coahuila played in the Mexican Revolution and has demonstrated the extent to which political and economic factors contributed to revolutionary activity in the state.
—F. Todd Smith, Western Historical Quarterly
Pasztor narrates a compelling story . . . this study fills an important gap in the historiography of the revolution.
—Michael A. Ervin, Hispanic American Historical Review
Table of Contents

Acknowledgments
Introduction

The Spirit of Hidalgo: Nineteenth-Century Coahuila
Porfirian Politics and the Growth of Maderismo
Regions and Rebellions: The Maderista Revolt of 1910-11
Madero, Carranza and Cohuila: The Dual Administration
Mobilizing Discontent
Cattle, Contraband, and Customs: Financing the Constutionalist Movement
Villismo in Coahuila
Reconstruction and Reform: The Triumph of Constitutionalism

Conclusion
Notes
Bibliography
Index
Maps