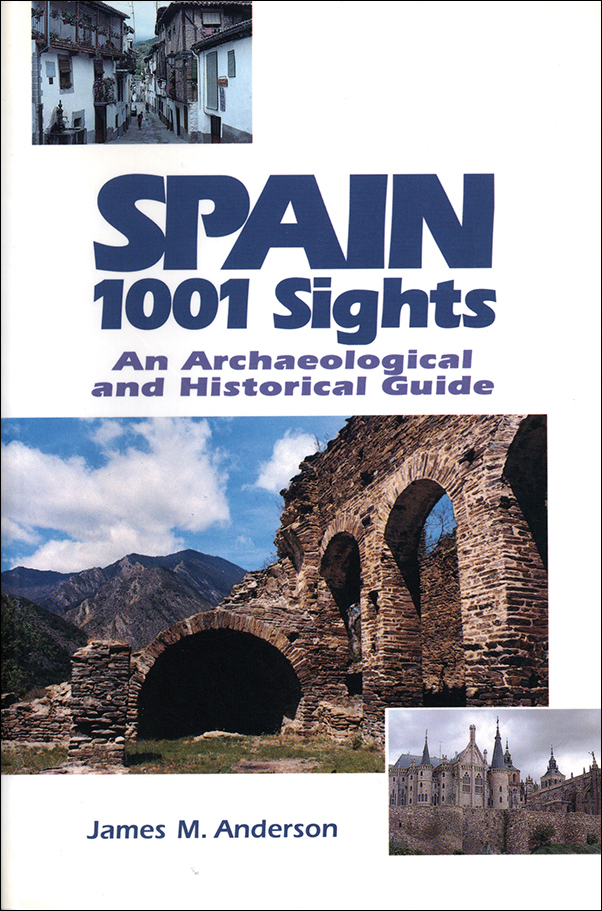 Spain, 1001 Sights: An Archaeological and Historical Guide
---
James M. Anderson
$19.95 CAD / $22.95 USD
380 pages, 121 illustrations
6 x 9 inches
978-0-91981-393-9 (Paperback)
978-1-55238-454-1 (Institutional PDF)
November 1991
About the Book
This unique historical and archaeological guidebook to Spain introduces the reader and traveller to the very foundations of the modern state from the earliest period down to medieval Moslem and Christian societies. With its broad scope, classification of monuments and integrated site-based history, the reader is guided to in situ remains, which may be cave paintings, ancient Iberian villages, Celtic castros, Roman villas or necropoli, Paleo-Christian churches, or the remnants of age-old monasteries tucked away in the hills. Here a traveller can select an archaeological and historical theme, easily determine the location of that interest, and then have it related to the country's history. The Iberian peninsula offers much palpable evidence of ancient and unique cultures, often set among absorbing natural surroundings.
James M. Anderson has lived and worked in Spain and has done considerable research on ancient Hispanic languages and cultures. He has also conducted numerous in-depth tours of the Iberian Peninsula.
Praise for Spain, 1001 Sights:
A unique historical and archaeological guidebook that introduces the traveller to the very foundations of the modern state… ideal for the armchair traveller or the on-site visitor.
– Midwest Book Review
Spain, 1001 Sights is not s not a regular book… a unique journey to the roots of Spanish history while discovering hidden places throughout the Iberian geography.
– Lidia Pelayo Alonso, Ancient History Encyclopedia