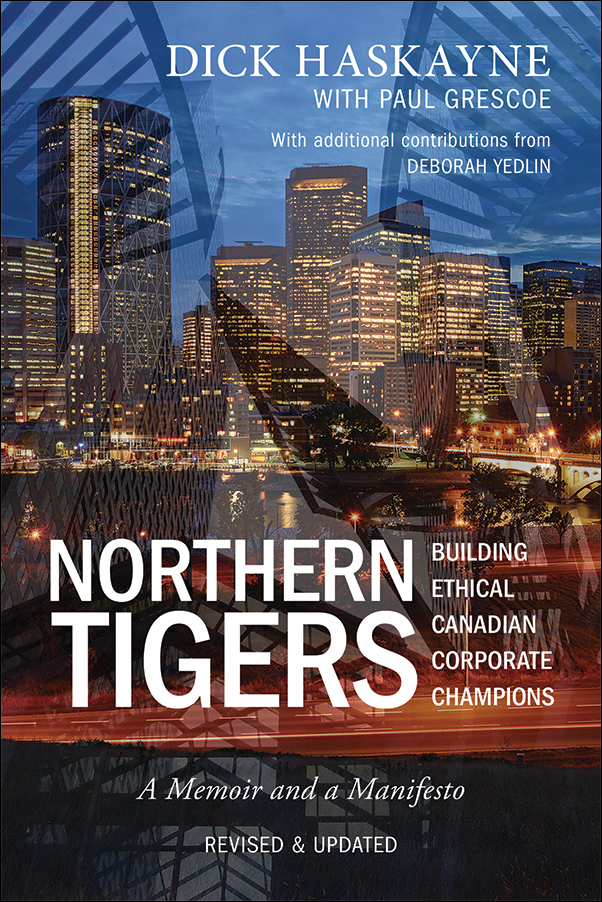 Northern Tigers: Building Ethical Canadian Corporate Champions
---
Dick Haskayne and Paul Grescoe
Open Access
345 pages
978-0-88953-406-3 (Paperback)
September 2017
About the Book
Northern Tigers is both a fascinating memoir by one of the most successful executives in North American Business history and a personal manifesto from an outspoken corporate leader on the issues of business ethics and private philanthropy. In Northern Tigers – co-written with veteran business author Paul Grescoe – Dick Haskayne filters all his hard-earned wisdom through the lens of his impressive life's work for an unforgettable portrait of an extraordinary era in Canadian corporate history. In a new foreword, afterword and final chapter co-written with business columnist and radio commentator Deborah Yedlin, this revised edition features developments and analysis by Haskayne of events which have taken place in the decade since the book was first published.
Northern Tigers is published by the Haskayne School of Business. It is distributed in Open Access form by the University of Calgary Press.
About the Author(s)
Richard Francis Haskayne, OC, AOE, FCA, F.ICD is among the most successful and highly regarded executives in Canadian corporate history. He has served as director on 20 public company boards among them, Enbridge, Nova, TransCanada Corporation and the Canadian Imperial Bank of Commerce. He has also been devoted to philanthropy. He and his wife, Lois, were honoured in 2004 by the Association of Fundraising Professionals with the Generosity of Spirit Award in recognition of their philanthropy.
Paul Grescoe is the author of numerous business biographies chronicling western Canadian entrepreneurs among them are Jimmy, the story of Jim Pattison of Vancouver and The Merchants of Venus which chronicles the Bonnycastle family who founded the Harlequin romance-novel empire.