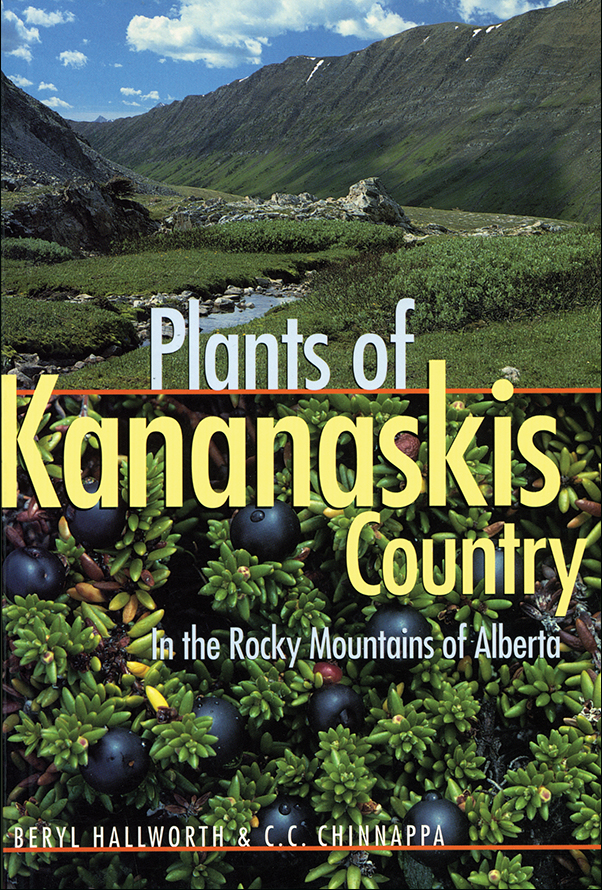 Plants of Kananaskis Country in the Rocky Mountains of Alberta
---
Beryl Hallworth C. C. Chinnappa
$19.95 CAD / $19.95 USD
420 pages, 1094 illustrations
6 x 9 inches
978-0-88864-297-4 (Paperback)
978-1-55238-428-2 (Institutional PDF)
November 1997
About the Book
The flora of the Rocky Mountains is spectacular, displaying its changing aspects throughout the growing season. As the snow cover melts back up the mountain slopes, the wildflowers spread their carpet through the forests, across the subalpine meadows and into the alpine regions.
Kananaskis Country was established primarily for nature conservation and recreation. It contains three provincial parks with facilities for swimming, fishing, camping, hiking, and the general enjoyment of nature. The southernmost park, Peter Lougheed Provincial Park, includes several lakes and a large section of mountain wilderness with snow-covered peaks and glaciers. It is a "multi-use recreation area," offering the visitor a choice of hiking and interpretive trails.
Sprawling across Alberta's prairies and foothills to the heights of the Rockies, Kananaskis Country is home to a particularly rich diversity of plant life. Plants of Kananaskis Country describes in detail 423 of the most significant, identifiable or characteristic species of this region and refers to many other species. Beryl Hallworth and C.C. Chinnappa also provide an authoritative overview of this region, including information on its climate, geology, and vegetation zones and important notes on the history of human use of these plants.
About the Authors
Beryl Hallworth was a botanist, teacher, curator, and naturalist associated with the Department of Biological Sciences at the University of Calgary.
C.C. Chinnappa is professor of botany and curator of the herbarium at the University of Calgary. He has published over a hundred scientific papers on biosystematics, cytogenetics, palynology, and embryology of plants.
Table of Contents

Foreword
Acknowledgements

Introduction to the Kananaskis Country
Location of the Study Area

Maps of the Kananaskis Area
Kananaskis Country
Bow Valley Provincial Park
Spray Lakes/Ribbon Creek Area
Peter Lougheed Provincial Park
East Kananaskis Country
Highwood/Cataract Areas

The Climate of the Kananaskis Valley

The Vegetation Zones of the Kananaskis Country
Elevation and Topographic Effects
The Foothills Zone
The Montane Zone
The Lower Subalpine Zone
The Upper Subalpine Zone
The Alpine Zone
Fire and Weather
After Fire
Old Growth
The Impact of Man on Vegetation

How to Use This Book to Identify a Plant
Use of Scientific Nomenclature
Major Groups of Vascular Plants Described in This Book
Key to the Major Groups
Life Cycles

Plants of Special Interest
Insectivorous Plants
Parasitic Plants
Semi-Parasitic Plants
Saprophytic Plants
An Endemic Plant

Plants and Habitats

Plant Descriptions
Non-Flowering Plants
Monocots
Dicots

Appendix 1: Botanical Investigations Conducted in Kananaskis Country Prior to the Present Study
Appendix 2: Species Arranged in Alphabetical Order of Scientific Family Name
Glossary
References
Index