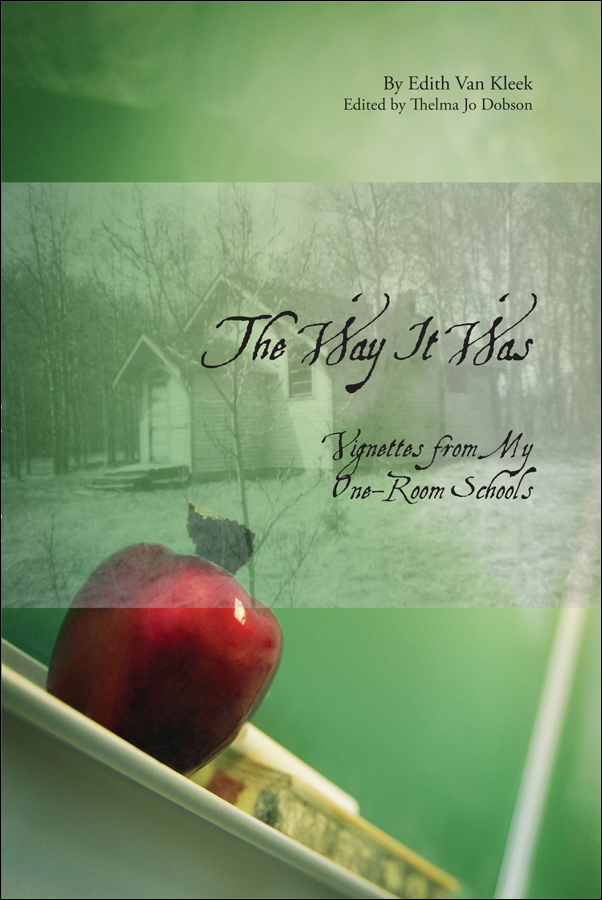 The Way It Was: Vignettes from My One-Room Schools
---
Edith Van Kleek, Edited by Thelma Jo Dobson
$24.95 CAD / $24.95 USD
240 pages, 41 illustrations
6 x 9 inches
978-1-55238-225-7 (Paperback)
978-1-55238-476-3 (Institutional PDF)
December 2007
About the Book
A charming collation of stories from Alberta's one-room schoolhouses told by Edith Smith Van Kleek from over forty years learning and teaching in one small room on the great prairie.
"On the Monday morning that the school opened, it was anything but lonely! The schoolyard was full of children. I looked at the bell on my desk and thought "This bell is mine to ring! I am the teacher!" At nine o'clock I grasped the bell firmly by the handle, leaned out the door, and rang loud and clear. Twenty-seven children rushed in through the door…."
So began the teaching career of Edith Smith Van Kleek. The Way It Was chronicles Van Kleek's experiences as a student and teacher in one-room schools in rural Alberta.
From her first year attending school in the High Prairie country in 1916 to the closure of her last rural schoolhouse in 1961, Edith Van Kleek recalls a bygone era in Canadian educational history. Her personal recollections paint a vivid picture of the challenges she faced, from juggling students from grades one through nine in one small room to extreme weather conditions and boarding with local families. But through it all, her determination, enthusiasm, and love for her students is unmistakable.
Whether you remember one-room schoolhouses or just enjoy hearing about "the way it was," this charming collection of stories is sure to delight.
About the Authors
Edith Van Kleek was born in 1902 in South Dakota. She attended and taught in one-room schoolhouses in rural Alberta from 1916 to 1961.
Thelma Jo Dobson is Edith Van Kleek's daughter. She painstakingly compiled and edited this volume from her mother's notes and papers.
Table of Contents

Preface
Map of School Locations

Prairie River School
Teaching on a Permit
Boarding Out
Sounding Creek
Normal School
High Point School
Bignell School
Wildrose School
Norway School
Hardindell School
Glacier School
Clearwater River School
Arbutus
Everdell School
Back to Glacier
Frisco School

Looking Back
Addendum
Appendix: Note on Names
Notes