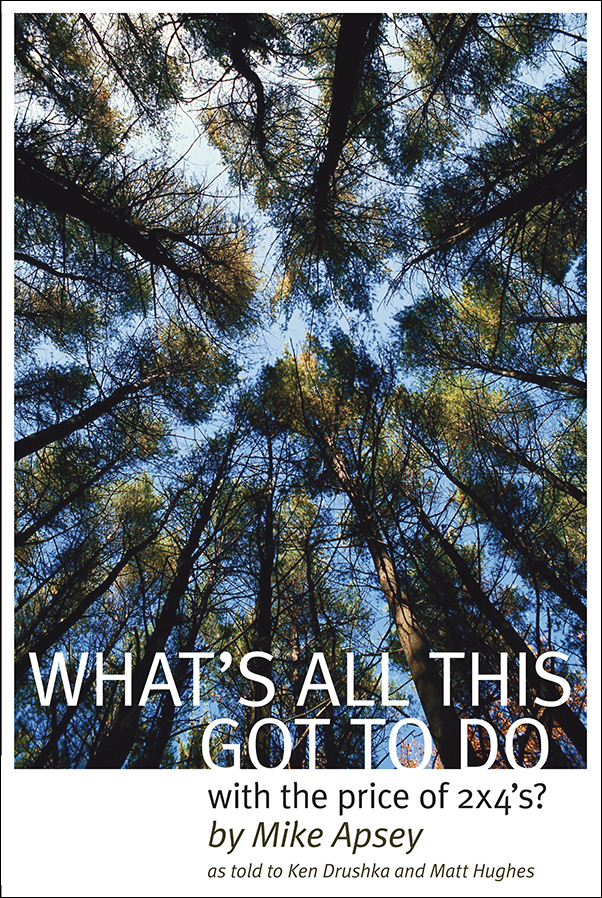 What's All This Got to Do with the Price of 2x4's?
---
Michael Apsey
$34.95 CAD / $34.95 USD
242 pages, 65 illustrations
978-1-55238-188-5 (Paperback)
February 2006
About the Book
During a career that spans nearly fifty years, Mike Apsey has seen first-hand the complexities of the forest, in settings ranging from jungle villages and the global forest to corporate and government offices throughout the world. With the perspective of someone who has served on all sides of the issues, Apsey is in a unique position to offer timely recommendations for a system of forest governance and to suggest a new approach to developing forest policy.
What's All This Got to Do with the Price of 2×4's? is an insider's account that gives readers new background on the competing tensions of environmental, economic, social, and cultural values. Based on a lifetime of passion and professional experience, this memoir will be invaluable for anyone concerned about the future of the world's forest.
Mike Apsey has been a forester since 1961. He served as Deputy Minister of Forests in British Columbia from 1978 to 1984. He was president and CEO of the Council of Forest Industries from 1984 to 1998 and is past chair of the National Forest Strategy Coalition, Wildlife Habitat Canada, and the Tree Canada Foundation. He was appointed a Member of the Order of Canada in 2002.