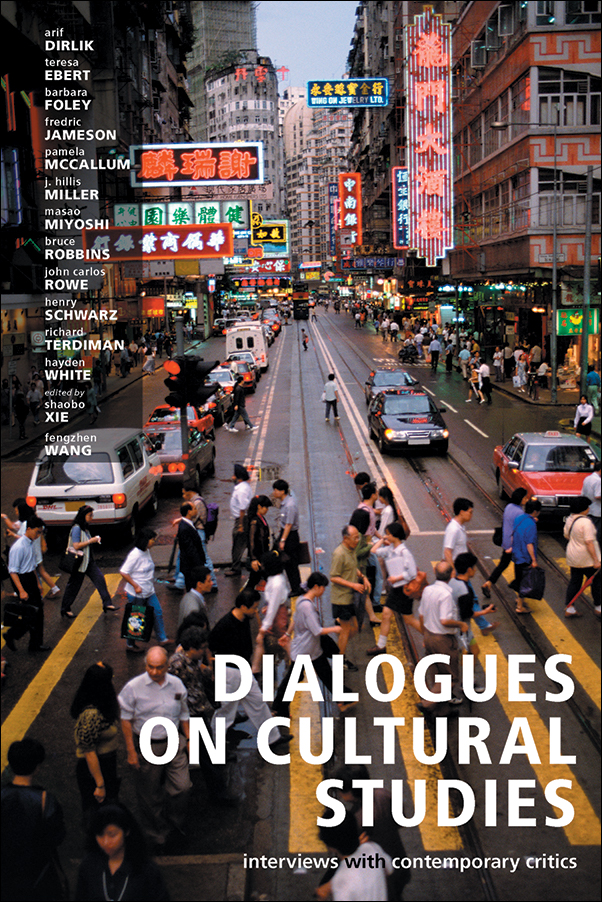 Dialogues on Cultural Studies: Interviews with Contemporary Critics
---
Edited by Shaobo Xie and Wang Fengzhen
$34.95 CAD / $39.95 USD (S)
298 pages
6 x 9 inches
978-1-55238-074-1 (Paperback)
978-1-55238-327-8 (Institutional PDF)
November 2002
About the Book
Interviews and dialogues with North America's leading cultural critics illuminate wide-ranging topics, from post-modernity to Marxism, globalization to the role of the university in the modern world
How should the project of cultural studies change for the twenty-first century? Does theory have general application? How should we evaluate revolutions? How should we define countries, like China, on the margins of modernity and post-modernity? Is a neo-Orientalism emerging in today's world?
These are questions Shaobo Xie and Wang Fengzhen ask a panel of North America's leading cultural critics. What emerges is a remarkable collection of interviews and dialogues that discuss culture, ideology, history, Marxism, modernity, post-modernity, post-colonialism, globalization, and the role of the university and the intellectual in today's society.
About the Editors
Shaobo Xi is an associate professor in the Department of English at the University of Calgary.
Wang Fengzhen is a research fellow at the Institute of Foreign Literature, Chinese Academy of Social Sciences, Beijing.
With Contributions By: Arif Dirlik, Teresa Ebert, Barbara Foley, Fredric Jameson, Pamela McCallum, J. Hillis Miller, Maso Miyoshi, Bruce Robbins, John Carlos Rowe, Henry Schwarz, Richard Terdiman, and Hayden Whyte
Praise for Dialogues on Cultural Studies
This collection distinguishes itself from other collections of interviews . . . the editors offer an insightful sampling of illuminating dialogues, which also make the volume particularly valuable for classroom use in courses in cultural studies.
—Robert Wess, University of Toronto Quarterly
Table of Contents

Introduction
Interview Questions
Arif Dirlik
Teresa Ebert

Barbara Foley
Frederic Jameson
Pamela McCallum
J. Hillis Miller
Masao Miyoshi
Bruce Robbins
John Carlos Rowe
Henry Schwarz
Richard Terdiman
Hayden White
Bibliography
Index